---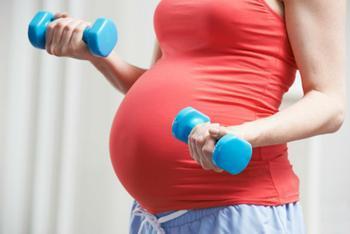 While getting exercise is a key factor for staying healthy, it has been something that pregnant women have been warned against doing. For some time, medical experts believed that exercising could lead to preterm births due to a chemical being released in the body that could stimulate contractions.
However, a recent study has found that exercising is not only safe for pregnant women, but that it can also be beneficial. Researchers at the Sidney Kimmel Medical College at Thomas Jefferson University say that it can lower the chances of needing a C-section.
"Numerous studies including this new meta-analysis, have since shown that exercise does not harm the baby, and can have benefits for the mom and baby," said Dr. Vincenzo Berghella, senior author of the study.
Benefits of exercise
Berghella and his colleagues utilized data from nine randomized controlled studies to measure the effects of exercise on pregnant women. The researchers divided participants into two groups – the first group, consisting of roughly 1,000 women, exercised for 35-90 minutes 3-4 times per week; the second group, also consisting of roughly 1,000 women, did not exercise at all.
The study period lasted for 10 weeks or until expecting mothers delivered their baby. After the study period, the researchers analyzed pregnancy outcomes and found that there was no significant increase in preterm birth for participants, defined as delivering before 37 weeks.
In fact, doctors found that women who exercised were less likely to need a C-section than those who did not; only 17% of participants who exercised had a C-section, whereas 22% of those who did not exercise had one. The exercising group also had lower incidences of gestational diabetes and lower rates of high blood pressure.
Putting parents at ease
Berghella states that his team's findings align with current recommendations made by the American Congress of Obstetricians and Gynecologists (ACOG). He hopes that the information will put expecting parents at ease about the risks of exercising while pregnant.
"This paper reinforces that exercise is good for the mom and the baby and does not hold any increased risk [of] preterm birth," he said.
The full study has been published in the American Journal of Obstetrics and Gynecology. 
---