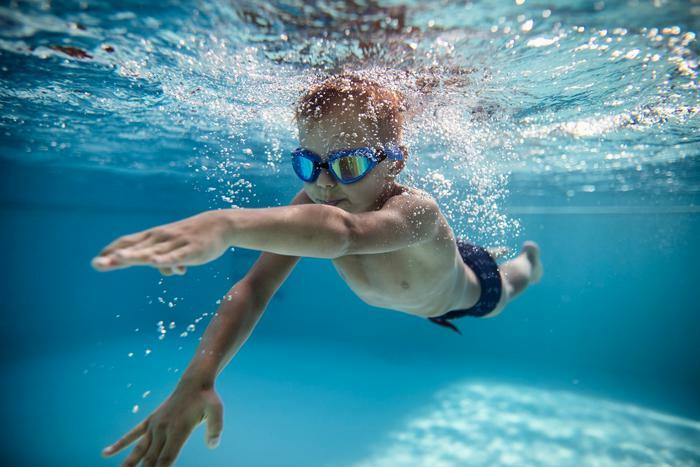 A new study conducted by researchers from the University of Delaware explored an interesting benefit linked to kids' physical activity routines. According to their findings, consistent exercise may help kids develop stronger vocabulary skills; this was particularly true when kids participated in a swimming exercise.
"Motor movement helps in encoding new words," explained researcher Maddy Pruitt.  
The researchers had nearly 50 children between the ages of six and 12 participate in the study. The kids were divided into three groups: one group went swimming, one group participated in CrossFit, and a third group did a coloring activity. Prior to each group starting their activity, the children were given a series of new words to learn; the researchers assessed their understanding of them afterward. 
The study showed that not all physical activity reaped the same benefits; the children who were swimming in the study retained more words than children from the other two groups. Overall, these kids were also 13% better at defining the new words they had learned prior to the activity. 
Muscle memory helps when learning words
The researchers explained that swimming was more effective at helping kids build their vocabulary than CrossFit because of the muscle memory involved in swimming. The children knew what to expect when swimming, which allowed them to use the other parts of their brains to build on their vocabularies. 
Moving forward, the researchers hope these findings can be beneficial in the classroom and for any consumers who work one-on-one with children in educational settings. While exercise is important for an overall healthy lifestyle, it can also be beneficial from an academic standpoint. 
"We were so excited about this study because it applies to clinicians, caregivers, and educators who can put it into practice," said researcher Giovanna Morini. "It's simple stuff, nothing out of the ordinary. But it could really help boost the outcomes."