---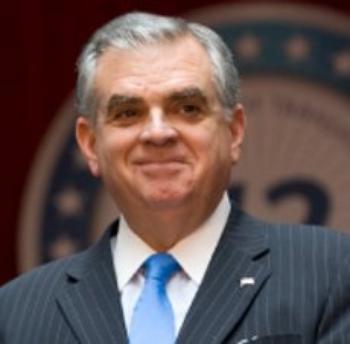 The Obama administration, like most of those that have preceded it, said with great hoopla that it was going to nail shut the revolving door through which high-ranking political appointees move into high-paying jobs as corporate lobbyists and, sometimes, move back into government when a client industry's ox is being gored.
Of course, political promises rank somewhere below weather forecasts and weight-loss ads on the credibility scale, so perhaps it's not surprising to see where two high-ranking auto safety officials have ended up. 
Former U.S. Transportation Secretary Ray LaHood has been named a co-chairman of Building America's Future, which is pushing for more bridge, highway, transit and aviation construction, known to cynics as the Concrete Lobby. And David Strickland who, under LaHood, headed up the National Highway Traffic Safety Administration (NHTSA), the agency that regulates automobile safety, is joining the powerhouse Washington lobbying and law firm Venable LLP.
Both left office under a cloud following a highly unusual secret meeting with Chrysler officials at Chicago's O'Hare Airport, where a partial recall of allegedly fire-prone Jeep Cherokee SUVs was discussed. 
Chrysler and NHTSA have been under fire from Janelle Embrey, a Virginia woman who was involved in a multiple-vehicle pile-up in which two people burned to death when their Jeep was rear-ended and the gas tank -- mounted in the car's crush zone between the rear bumper and axle -- ruptured and started a fast-spreading fire.
Embrey started a campaign called Dangerous Jeeps and gathered thousands of signatures on an online petition calling on NHTSA and Chrysler to recall the Jeeps. She erected billboards and generated press coverage but after the O'Hare meeting, nothing more was done by NHTSA and the recall effort stalled.
LaHood's "Delighted"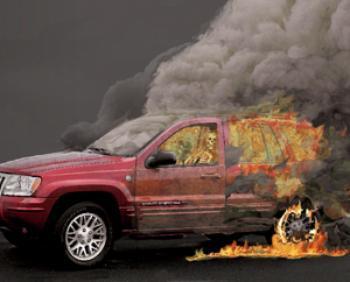 LaHood, a former Republican Congressman from Illinois, says he's "delighted" with his new position. He joins former Pennsylvania Gov. Ed Rendell (D) and former New York City Mayor Michael Bloomberg (I) as co-chairmen of Building America's Future, which advocates for increased infrastructure spending.
LaHood is taking the seat formerly occupied by former California Gov. Arnold Schwarzenegger, who is departing to head the USC Schwarzenegger Institute for State and Global Policy.
LaHood says he'll be free to say things now that he couldn't say during his time in the Obama administration and hinted at a recent roundtable that he may have other opportunities to "really talk about the things that really make a difference," Politico reported.
One of the things he's already talking up is the idea of higher gas taxes. LaHood, who didn't want to ask Chrysler to spend millions of dollars to recall and rebuild those troublesome Jeeps, has said in public remarks lately that he no longer has to answer to the voters and is thus free to call for tax increases that favor the interests he has adopted.
LaHood has also been quick to slip into the outsider role favored by Washington insiders.
"While there is widespread agreement that our nation's aging roads, bridges, transit and aviation systems are woefully inadequate, Washington has failed to show leadership in making the tough decisions to increase revenue to fund these critical investments," he said in a prepared statement. 
$1.1 million in lobbing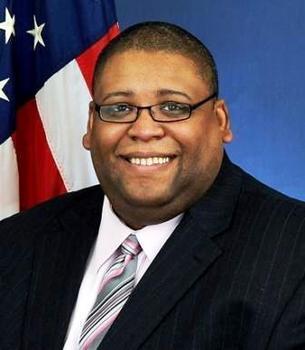 Strickland, meanwhile, will be joining Venable's Regulatory and Legislative practices group as a partner later this month, the firm said. Venable has billed $1.1 million for its services to Chrysler over the last five years, according to public records.
"With federal regulations impacting our daily lives in more ways than most people can imagine, Venable knows how to navigate through and how to get things done," Strickland said. "I'm looking forward to this new challenge and bringing my experience to one of the top teams in the country." 
---