A backyard camping trip is a great way to get out of the house for a night and pretend like you're on a trip. For families, the thrill of sleeping in a different location might be an excellent way to break up the monotony and repetition we're all facing. Plus, most younger kids relish the chance to stay up late and tell fun campfire stories for a night.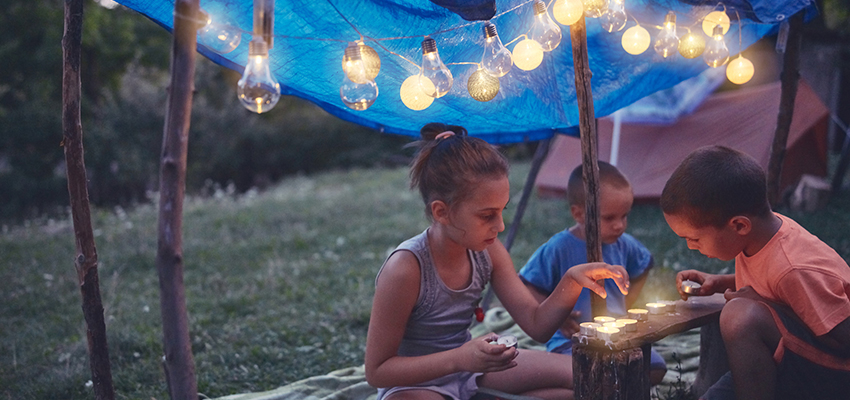 There are two basic approaches:
Roughing it: Roughing it is when you and your loved ones treat camping like a traditional experience. You set up a (safe) campfire, grill some food and look at the stars.
Glamping: Glamping is a relatively new phrase that embodies a more modern camping experience. With glamping, you and your family camp with modern amenities like electricity, wifi, tablets and other gadgets.
Once you and your loved ones decide on the best way to camp, you'll need a few basic items to pull off a great adventure on your property. Make sure to check out our Authorized Partner Academy Sports, one of the best options for getting all your camping gear in one go!
A camping tent
Unless you're up for a night of stargazing and taking your chances with the wildlife, you're probably going to want to sleep in some sort of enclosed tent. Find a tent that is reasonably simple to assemble, fits everyone comfortably and priced in your budget.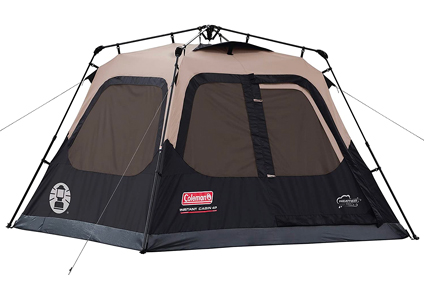 4-person tent
1-minute setup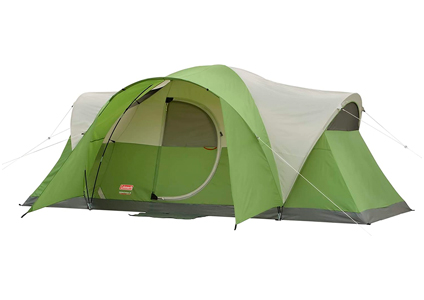 8-person tent
15-minute setup
A comfy air mattress
Although your lawn may be soft, it's probably a little too hard for a good night's sleep. An easily inflated mattress that can fit inside your tent is a popular camping accessory. Like tents, you can go big or go basic; a top-of-the-line air mattress runs over $100, but is built to last and has an electric blowing motor.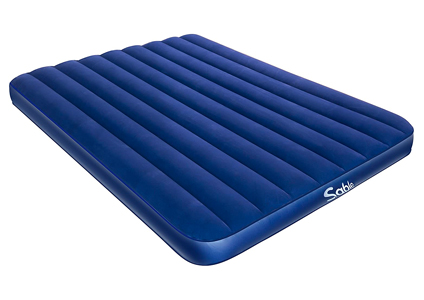 I-Beam air coils
Supports up to 661 pounds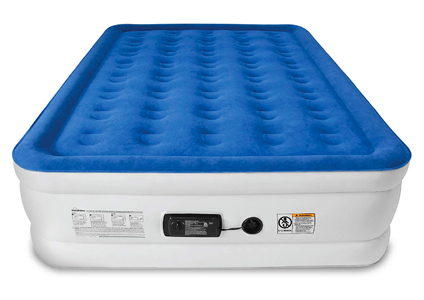 One-year warranty
Waterproof flocked top
Fun sleeping bags
Blankets may work just as well, but for the authentic camping experience, kids will love the idea of using their own sleeping bags. Be mindful that sleeping bags differ by temperature rating — you don't want to be sweating in a sleeping bag intended for winter!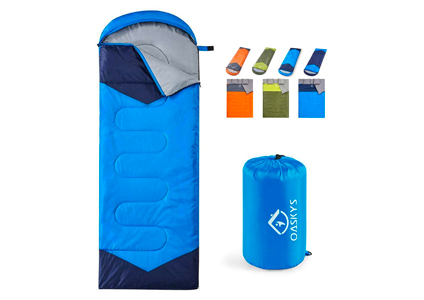 Weather-resistant design
Comes with compression sack
Camping chairs for kicking back
If you don't already have some sort of outdoor seating, foldable chairs are generally very inexpensive, durable and useful for many purposes outside of camping. Be sure to get one with a built-in cupholder for easy drink access!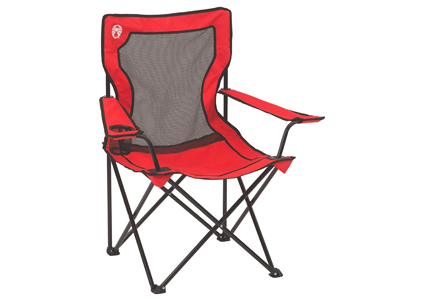 Extra-wide seat
Breathable nylon mesh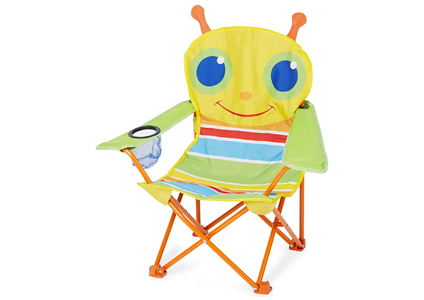 Child-sized
Too cute to not buy
A toasty fire pit
It wouldn't be camping if there weren't a fire, would it? A contained fire pit run by a responsible adult is a fun addition to any night on the lawn. Whether you're sitting around chatting or roasting marshmallows, there is the perfect fire pit for your backyard adventure.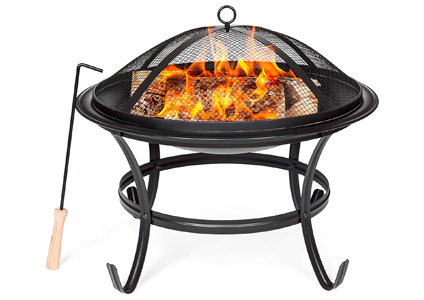 Good for charcoal or wood logs
Compact design
Handy marshmallow roasters
No food is quite as fun to roast over a fire like a marshmallow. There's nothing like poking a marshmallow on a stick, letting it catch fire for a split second, then blowing it out and chomping down on a graham cracker with chocolate. Marshmallow roasters are a great addition to any campout, especially those with color-coded, expandable sticks.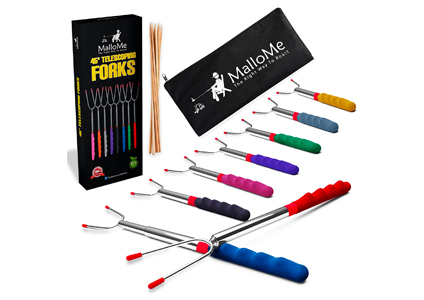 Long design to avoid burns
Stainless steel prongs
Bright camping lights
Once the sun goes down, you'll want light around camp. Camping lights are useful when you're trying to read a story, get inside for a bathroom break or make shadow puppets. A lantern-style camping light is another fun tool to have at your disposal.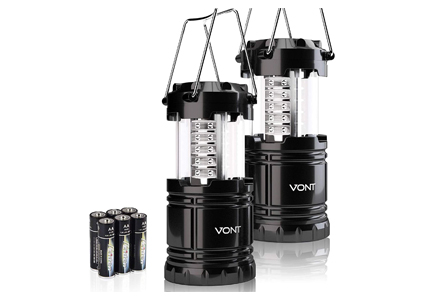 90-hour battery life
Waterproof
Headlamps for night entertainment
Why fumble around with a light in the dark when you could simply attach it to your face? A headlamp is a clever way to boost the backyard camping experience and make kids feel like they're really out in the woods.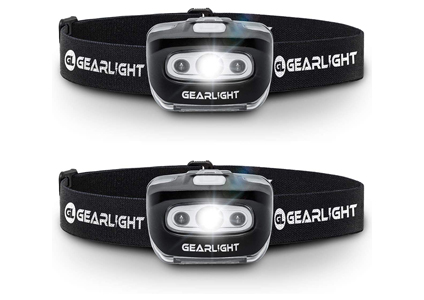 45-hour life on low power
Weather-resistant
An ice-cold cooler
A cooler keeps your snacks and beverages chilled on the spot, allowing you to avoid the irritating routine of making trips back and forth into the house. A quality cooler is something every family needs, and you can use it for future outdoor events!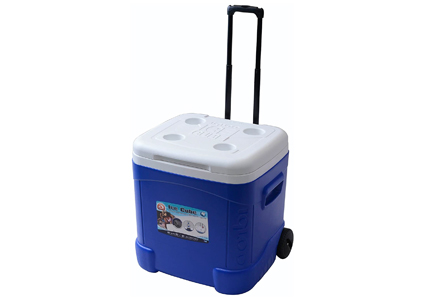 Ultratherm insulated body
Made in the USA
A useful extension cord
If you are glamping, you'll need access to electricity. These outdoor extension cords are inexpensive and have many different purposes. Run it from the nearest outlet into your tent to power devices, turn on lights or inflate your air mattress.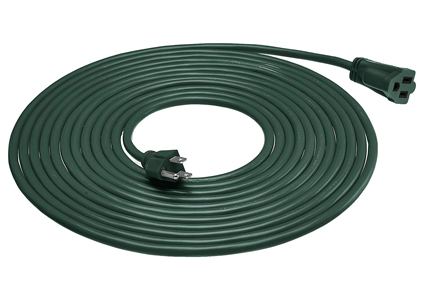 25 feet long
Protective vinyl covering
A movie-time projector
Finally, the item that kids and older glampers will love — a projector for watching movies outdoors. You can find projectors around $100 and compatible with everything from laptops to smartphones to Fire Sticks for streaming video.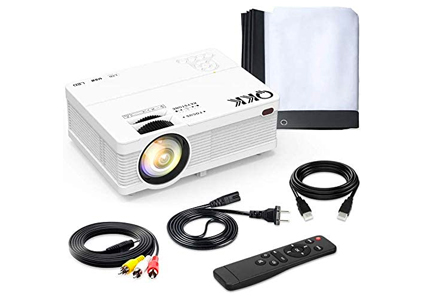 High-resolution
100-inch projector screen
If you want to ensure your home and family remain safe while you're out on your camping adventure, try our Home Alarm & Security Systems matching tool. Answer a few questions about your home, and we'll pair you with a leading Authorized Partner who meets your needs!