---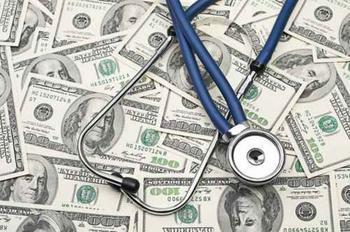 Consumers with private health insurance are paying more out of pocket when they check into a hospital, and the amount has risen in just the last few years.
A study in the JAMA Internal Medicine says even consumers with a "good" benefits policy could end up paying $1,000 or more in out-of-pocket expenses, an increase of 37%.
Researchers at the University of Michigan Institute for Healthcare Policy looked at the billing records for more than 50 million U.S. consumers over a four year period. All of the subjects had health benefit packages offered by four major companies.
The researchers trace the increase to two changes: both deductibles and co-insurance went up.
Deductibles – what you pay out-of-pocket before the insurance company begins to pay – went up 86%. Co-insurance – the percentage of the hospital stay that patients must pay – rose 33%.
"It shows that even people with the most comprehensive insurance are paying thousands of dollars, at a time when they need hospital care and may not have time to shop around," said first author Emily Adrion.
ACA policies not included
The period under review is 2009 to 2013 and focuses solely on private insurance plans and those offered through employers. It does not include plans offered under the Affordable Care Act (ACA), which tend to have even larger deductibles than private health plans.
It suggests that health plans were beginning to shift more costs to the patient even before the ACA went into effect. The percentage of patients paying deductibles and co-insurance went up by more than 5% during the study period.
Co-payments for hospital stays actually went down during the study period – about the only cost to consumers that declined.
There were also pronounced differences in the expenses paid by people with "consumer-directed" health plans, which are usually the least costly on a premium basis, and people who bought individual private plans.
People with consumer-directed plans paid, on average, $1,200 out-of-pocket for a hospital stay. But for people who had purchased individual private plans, the out-of-pocket expense averaged $1,800.
The researchers say the results underscore the importance of reading the fine print when you choose a health care plan, and understanding what your financial obligation will be if you have to check into a hospital.
---