---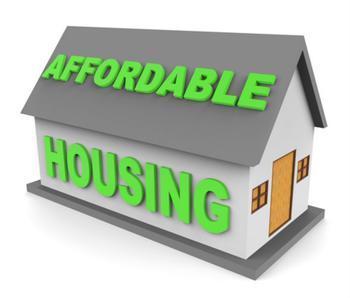 If you are considering a home purchase in California, or other expensive housing areas of the country, you no doubt are trying to avoid the most expensive metros.
Of course, that can be difficult if that's where your job happens to be. And it probably causes a lot of workers in Silicon Valley to automatically decide to rent instead of purchase.
But a new report from real estate marketplace Zillow has drilled a little deeper into the data and found that there are sometimes pockets of affordability within the nation's most expensive housing metros. Zillow uses San Jose, Calif., as a prime example.
It notes that people who purchase the average home in San Jose have to be ready to spend around 75% of their income on a mortgage payment, a non-starter for most people. But Zillow has found an affordable alternative just 15 miles away -- the town of Milpitas, Calif. There, Zillow reports a typical homeowner need only spend 35% of monthly income.
There are always trade-offs
So why doesn't everyone opt for the more affordable city, driving up the price of real estate in Milpitas? Zillow says these pockets of affordability tend to get overlooked because there are always trade offs -- a longer or more difficult commute or a lack of amenities of services. But Zillow Chief Economist Dr. Svenja Gudell says these trade-offs are often worth it.
"Some cities in the most in-demand housing markets across the country have such a high housing burden that they are simply not feasible for buyers with lower incomes," she said. "If income growth doesn't keep pace with home value growth, especially as mortgage rates rise, inequality will persist."
San Francisco is another extremely expensive housing market. Zillow reports home buyers in the city must spend, on average, nearly 54% of their monthly income on mortgage payments.
Not quite as expensive
Across the bay in Oakland, housing is a little cheaper, with the typical mortgage payment taking up 42% of monthly income.
Gudell says you won't find the same price disparity in less heated housing markets. In those metros, prices in one town are likely to closely match those in neighboring jurisdictions.
The average mortgage payment in Palo Alto, Calif., by the way, takes up the largest portion of monthly income in the U.S. -- 75%. The average mortgage payment in Detroit, on the other hand, requires the smallest -- 5.9%.
---