---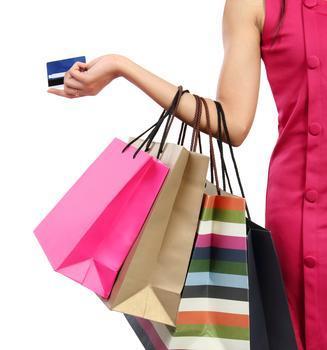 It's not business as usual for the vast majority of consumers these days.
Ever mindful of the Great Recession of 2008, 94% of consumers plan to hold the line on spending for food, beverage and household goods, according to Deloitte's 2013 American Pantry Study.
Indeed, Deloitte found that 92% of those surveyed say they have become more resourceful, with 86% getting more precise in what they buy. Those attitudes have shown little change in the three years the study has been conducted.
What sacrifice?
Even though they have become more frugal, 72% of consumers indicate that it doesn't feel like they are sacrificing much -- even though they are spending less on household and grocery items. That's up 7% in two years.
Another 88% claim to have found store brands that are as good as national brands, and just 27% say they plan to switch back to national brands once the economy rebounds -- an 8% decline from the previous year.
"One of the most notable year-over-year trends in the study is how embedded frugality has become due to the recession," said Pat Conroy, vice chairman, Deloitte LLP and consumer products sector leader. "Prudent consumers and improving perceptions about store brands are squeezing national brands' position. The gap between the few 'must have' brands on shoppers' lists and others on the shelf may be widening, making it more important for brands to differentiate through innovation, quality and performance. Consumer product companies may also consolidate low and mid-level performers and shift investment to the category leaders."
Brand loyalty slides
Brand loyalty continues to slide as store brands become more entrenched in the pantry. Still, consumers appear to be selectively loyal to certain brands.
When questioned about their decisions to stop buying certain brands, the No. 1 reason was "other brands are available on sale." At the same time, brands to which consumers are most loyal significantly outpace their lower performing counterparts by 20 or more percentage points on things like performance, experience and trust.
There has also been a winnowing of brands consumers will consider. Eighty-four percent say they have a specific set of brands in mind, and will purchase whichever one is on sale. When it comes to coupons, 71% say they will use them only for items they would have purchased anyway.
Online shopping
There's an unmet demand for online shopping options -- particularly for in-store pickup and at-home delivery, according to the 2013 American Pantry Study. Fourteen percent of those asked currently buy consumer products online and pick them up in the store. But, 43% indicate they would like to do so, with strongest demand appearing in food and beverage categories for in-store pickup.
Just 11% purchase online with home delivery, with the number shooting to 34% among those who would like to do so, primarily for household goods such as laundry soaps and tabletop disposable paper products.
"Consumers are drawn to the convenience of purchasing frequently-used food, beverage and household items online, and brand preferences will likely extend into their online buying habits," added Conroy. "Consumer product companies can use mobile and online channels to strengthen the functional and experiential brand attributes that translate into conversion and loyalty."
---