---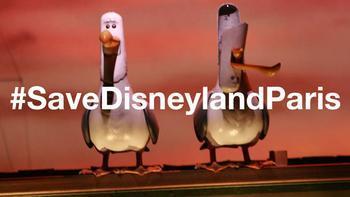 There's two levels of irony beneath the recent Change.org petition begging the Walt Disney Company to clean up its Disneyland park in Paris: one, many Americans have this idea that anything in Paris (or Europe in general) must surely be better and more sophisticated than its American counterpart; and two, the Disney name has become so associated with clean, shiny, family-friendly fun that "Disneyfied" has become an actual slang term referring to a sanitized, family-friendly version of something.
But if the Change.org petition is to be believed, Disneyland Paris has become a most-unDisneyfied place during its 20 years of existence.
The petition starts out by flattering Disney in general and CEO Bob Iger in particular: "When Disneyland Park (then Euro Disneyland) opened its gates back in 1992, it truly was Disney's greatest achievement; a technological and artistic marvel. Its high quality shows, rides and theming proved successful with European audiences, and its guest experience was similar, if not superior, to that of Disneyland and Walt Disney World."
So what went wrong? "[D]ue to constant financial problems, the overall quality of the experience has slowly deteriorated over the years. The many years of budget cuts in maintenance, entertainment and food and beverage, have left the resort in an unacceptable neglected state."
Neglected state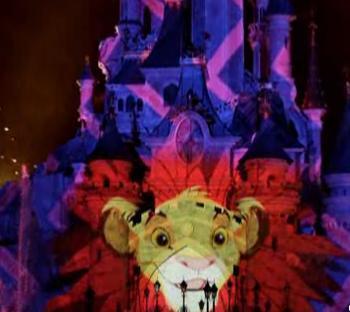 The petition divides its complaints into four sub-categories: Maintenance ("Many themed elements are decaying and crumbling, while others are literally falling apart"); Budget Cuts (resulting in shuttered theaters and under-utilized rides); Food ("the quality is never as good as what's offered in your American parks"); and Walt Disney Studios Park (described as "the only park to open without a traditional Disney [p]ark ride, the park that is struggling with its identity; in short the park that never met the 'Disney standard'").
Semi-related anecdote: since at least 2006, psychologists have noted the existence of a rare, but real, psychological disorder known as "Paris syndrome." Japanese tourists who visit the city are particularly prone to suffering from the disorder, a form of depression that strikes when visitors expecting to see a beautiful, idealized version of Paris experience brutal disillusionment upon visiting the actual city.
Thus far there is no official psychological disorder known as "Disneyland Paris syndrome," but it sounds like Change.org petitioners are getting close.
---