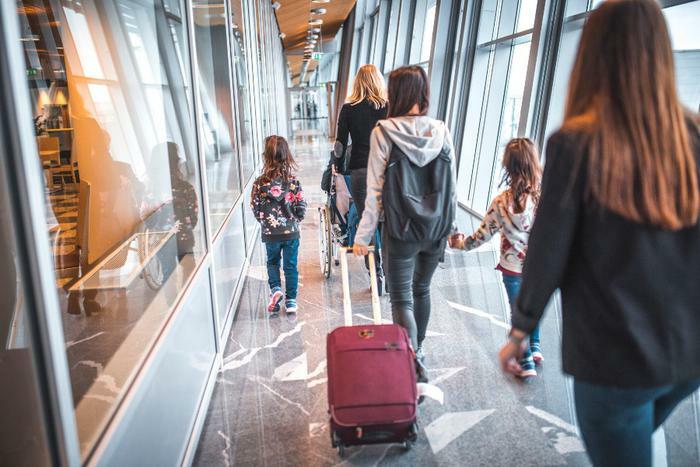 The European Union will soon lift entry restrictions on travelers from the United States. 
On Wednesday, EU member states reportedly agreed to drop all COVID-19 travel restrictions and allow nonessential travel from the U.S. A formal decision on the plan is expected on Friday, according to a Portuguese EU spokesperson cited by German press agency DPA. 
The list of countries with open borders will now reportedly be expanded to include Albania, North Macedonia, Serbia, Lebanon, the United States, Taiwan, Macau, and Hong Kong. The EU's whitelist already includes Australia, Israel, Japan, New Zealand, Rwanda, Singapore, South Korea, and Thailand.
If approved, the new guidance would apply to both vaccinated and unvaccinated U.S. travelers. It would be up to individual EU countries to choose if they want to require a negative COVID-19 test or quarantine upon arrival. 
The European Council decides which countries to add to its whitelist based on epidemiological data. The data is reviewed every two weeks. Countries can be added if they have recorded fewer than 75 cases of COVID-19 per 100,000 inhabitants over the past 14 days. The latest data shows that the U.S. rate is currently 73.9 cases per 100,000 people.
A formal decision on whether to add the U.S. to the list is expected on Friday. The travel rules would go into effect sometime after that.