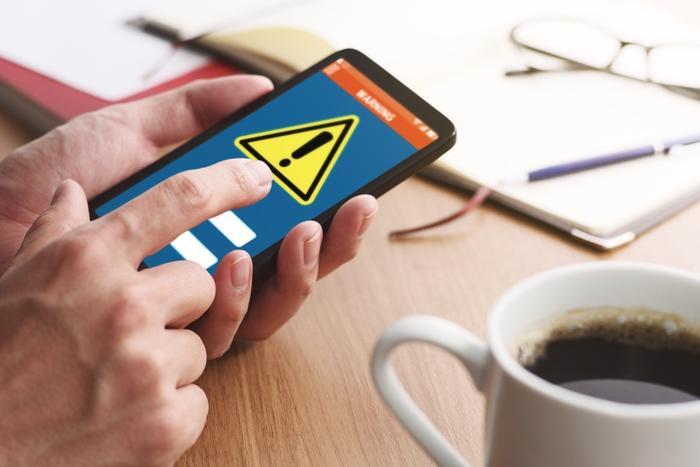 The European Union (E.U.) says any use of spyware to take advantage of what journalists are communicating on their electronic devices is not only improper but also ill-advised.
The reaction comes after reports by non-profit journalism group Forbidden Stories suggested that Israeli software had been leveraged to break into the smartphones of up to 50,000 journalists, government officials, and rights activists across the globe.
"What we could read so far -- and this has to be verified, but if it is the case -- it is completely unacceptable. Against any kind of rules we have in the European Union," European Commission President Ursula von der Leyen said during a trip to the Czech Republic. 
The Israeli spyware von der Leyen is referring to is called "Pegasus", and it comes from NSO Group Technologies -- the same cybersecurity intelligence agency that was accused of hacking WhatsApp and installing spyware on users' phones. Pegasus is especially dangerous because it can allegedly infect phones without a user ever having to click on something.
According to reports, an investigation of the hacked phone numbers revealed that journalists from Al Jazeera, CNN, The Financial Times, the Associated Press, The New York Times, The Wall Street Journal, Bloomberg News, and French newspaper Le Monde were targeted. Amnesty International says potential surveillance targets have also included heads of state, activists, and journalists, including Jamal Khashoggi's family.
NSO denies involvement
In response, NSO says Forbidden Stories' report is "full of wrong assumptions and uncorroborated theories." While defending its own credibility, it did its best to discredit Forbidden Stories, questioning the reliability and interests of the group's sources. 
"It seems like the 'unidentified sources' have supplied information that has no factual basis and are far from reality," NSO said in a statement posted on its website.
NSO is taking the allegations seriously and says that they're so outrageous that it's considering a defamation lawsuit. Furthermore, it claims that software like Pegasus is available to "anyone, anywhere, and anytime" and is part of the arsenal of software many governmental agencies and private companies already have in place. 
"We would like to emphasize that NSO sells its technologies solely to law enforcement and intelligence agencies of vetted governments for the sole purpose of saving lives through preventing crime and terror acts. NSO does not operate the system and has no visibility to the data," the company stated.
"Our technologies are being used every day to break up pedophilia rings, sex and drug-trafficking rings, locate missing and kidnapped children, locate survivors trapped under collapsed buildings, and protect airspace against disruptive penetration by dangerous drones. Simply put, NSO Group is on a life-saving mission, and the company will faithfully execute this mission undeterred, despite any and all continued attempts to discredit it on false grounds."