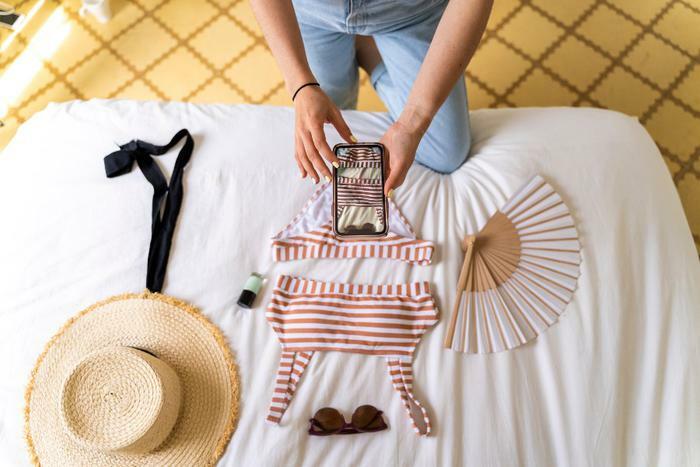 In a bid to target Gen-Z consumers, Etsy is acquiring fashion resale app Depop for $1.63 billion. The company's CEO Josh Silverman announced the "mostly-cash" deal on Wednesday, saying Etsy sees Depop as "the resale home for Gen-Z consumers." 
Etsy believes that buying Depop, which has a user base mostly under the age of 26, will help draw younger shoppers to Etsy and bring more content to the marketplace. The acquisition could also help Etsy offset consumers' post-pandemic return to brick-and-mortar stores. 
Etsy currently exists as a platform for sellers to list handmade goods and vintage items, while U.K.-based Depop focuses on selling secondhand clothing. Depop's user base has grown to over 26 million in recent years. 
Courting Gen Z
Etsy believes Depop's ethos pairs well with the tastes of Gen Z, which could put Etsy in a prime position to scale up. Gen Z has demonstrated an affinity for seeking out unique, used clothing. Etsy estimates that the second-hand clothing market will be worth $64 billion by 2024. 
"This (Gen-Z) is an enormous demographic and it's the trendsetter demographic," Silverman told analysts on a call. He added that Depop's "organic, authentic growth" aligns with Etsy's "DNA and mission of Keeping Commerce Human." 
"We are simply thrilled to be adding Depop—what we believe to be the resale home for Gen Z consumers—to the Etsy family. Depop is a vibrant, two-sided marketplace with a passionate community, a highly-differentiated offering of unique items, and we believe significant potential to further scale," he said in a statement. "We see significant opportunities for shared expertise and growth synergies across what will now be a tremendous 'house of brands' portfolio of individually distinct, and very special, e-commerce brands."
Etsy's purchase of Depop is its biggest acquisition to date. The deal is expected to close in the third quarter, pending regulatory approval in the U.S. and U.K. Etsy said that after the transaction has been completed, it will run Depop as a separate brand alongside Etsy and Reverb -- a marketplace for musical instruments that it bought in 2019.