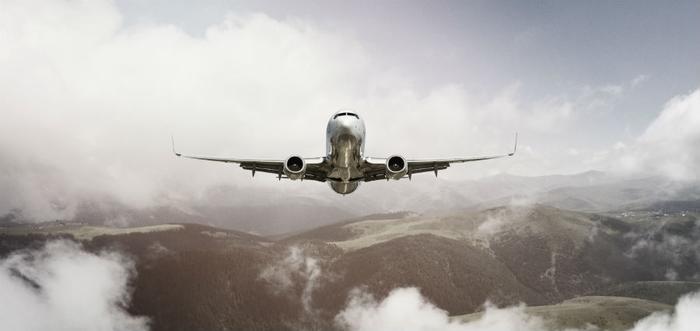 An Ethiopian Airlines jet crashed on takeoff Sunday from Addis Ababa and all 157 people on board were killed.
Air crashes have become a rarity in recent years, but the crash of the Ethiopian Airlines plane follows the October crash of a Lion Air jet that killed 189 passengers and crew. The fact that both planes were Boeing 737 Max 8s may be a coincidence -- after all, the Boeing 737 is the most widely used aircraft type for commercial aviation.
Even so, both recent crashes occurred shortly after the planes took off so investigators may take a closer look at the aircraft and its safety features.
'Almost unheard of'
In both recent crashes, the jets were fairly new, having been placed into service just months before. John Cox, a senior crash investigator and former airline pilot, told CNBC that "it's almost unheard of" for two new airliners to have fatal crashes so close together. He points out, however, that there doesn't appear to be any evidence the two planes suffered the same failure.
Boeing says it has assembled a crew that will travel to Ethiopia to assist in the crash investigation.
"Boeing is deeply saddened to learn of the passing of the passengers and crew on Ethiopian Airlines Flight 302, a 737 MAX 8 airplane," the company said in a statement. "We extend our heartfelt sympathies to the families and loved ones of the passengers and crew on board and stand ready to support the Ethiopian Airlines team."
While plane crashes were tragic but regular occurrences in the past, they seem almost shocking now. Commercial aviation safety hit an all-time high in 2017 when the Aviation Safety Network (ASN) reported just 10 fatal commercial aircraft accidents resulting in 79 deaths. None of the accidents occurred in the U.S. or involved U.S. airlines.
At the time, ASN President Harro Ranter told ConsumerAffairs that years of learning from accidents and worldwide knowledge-sharing likely contributed to the improved safety record.
Nearly two decades without a major crash
The U.S. has been at the forefront of improved flight safety. Since November 12, 2001, when American Airlines flight 571 crashed on takeoff in a Queens, N.Y. neighborhood, there has been no major passenger jet crash among U.S.-chartered airlines.
During that time there were fatal crashes involving commuter aircraft in Charlotte, N.C., Lexington, Ky., and Clarence, N.Y. In 2013, an Asiana Airlines jet crash-landed at San Francisco International Airport, killing two passengers.
Last year, a passenger aboard a Southwest Airlines Boeing 737 was killed when an engine exploded and flying metal broke a window. The woman sitting next to the window died after the loss of pressurization nearly pulling her out of the aircraft. An investigation attributed the engine failure to metal fatigue.
Southwest Airlines' fleet is mostly made up of Boeing 737 aircraft.