---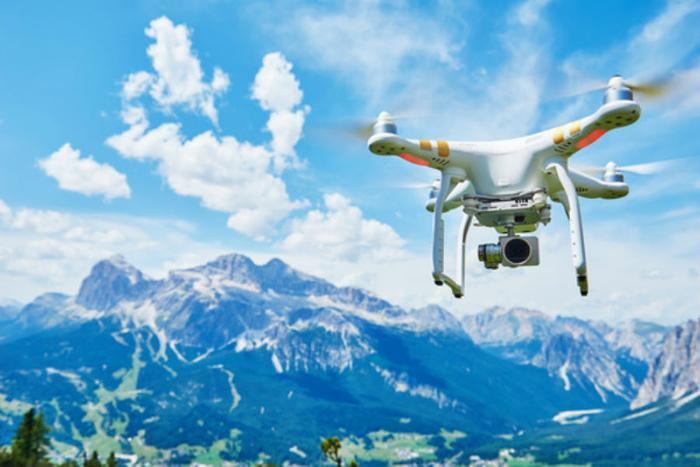 The skies over the U.S. are about to get a lot more crowded, and not with conventional aircraft.
The Consumer Technology Association (CTA) predicts that 2015 will be a defining year for drones in the U.S. It forecasts that 400,000 consumer drones will be sold this holiday season.
That's a scary thought for some, considering there's a news report every other week about a drone going rouge and crashing into a car, the neighbor's dog, and even the White House lawn.
The Federal Aviation Administration (FAA), which traditionally is focused on keeping commercial airliners in the sky, finds that it must now deal with these thousands of small, hovering craft piloted by unlicensed consumers.
Drone task force
In response, the FAA has appointed a special task force to guide development of regulations to govern this exploding technology. Douglas Johnson, vice president of technology policy at CTA, is a member of the task force.
"Collaboration and innovation contribute to the safe integration of unmanned aircraft systems in the national airspace," Johnson said. "CTA and several other organizations continue to support the Know Before You Fly consumer safety campaign encouraging responsible use of drones."
Know Before You Fly is the FAA's attempt to get a handle on the situation, providing largely novice pilots with basic information for the safe operation of their craft. The campaign asked pilots to:
Keep their aircraft below 400 feet
Fly with local clubs
Inspect aircraft before takeoff, to make sure it doesn't crash
Consider taking a lesson before take-off
Keep aircraft away from airports or stadiums
Don't let the aircraft get out of sight
Don't go pro
Drone owners are also reminded that they must preserve their amateur status. They are not to fly for payment, or for any commercial purpose, without permission from the FAA.
"This is a crucial time for public policy concerning drones," Johnson said. "For the U.S. to stay competitive, and for drone-related businesses and startups to thrive, we need regulatory as well as non-regulatory solutions that support both safety and innovation."
In the end, policymakers see drones becoming an economic force, not a passing consumer fad. With Amazon.com seriously contemplating drone delivery of packages, it's serious business for government and industry.
"Pretty much everyone in this industry is looking forward to having the regulatory environment set in stone," Romeo Durscher, Senior Executive at DJI Global, a drone manufacturer, told CNBC. "We're excited the FAA has realized the importance of this technology and all the possible applications that can come from it. Hopefully by the middle of 2016 we'll have those final regulations in place for commercial use of this technology."
Meanwhile, DJI has introduced a new geofencing system featuring continually updated airspace information, giving drone pilots up-to-date guidance on locations where flight may be restricted by regulation or raise safety concerns.
For the first time, the company says drone operators will have, at the time of flight, access to live information on temporary flight restrictions due to forest fires, major stadium events, VIP travel, and other changing circumstances.
---