---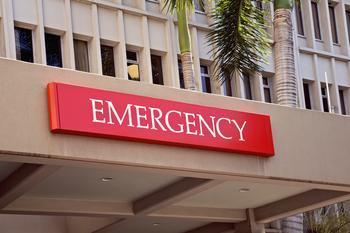 If you rush to a hospital emergency room with appendicitis, you'll be quickly scheduled for surgery and admitted to the hospital. If you show up at an ER with a psychiatric problem, it's a different story.
Dr. Wesley Boyd of the Cambridge Health Alliance in Cambridge, Mass., and Dr. Amy Funkenstein of Brown University are publishing a research letter that documents the long waits psychiatric patients must endure before they can be admitted to a hospital for treatment. The reason?
"Most insurance companies require prior authorization before psychiatric patients can be admitted to hospitals, whether they are being admitted through an emergency room or a clinician's office," Boyd said.
This is not a hoop hospitals must jump through when treating physical ailments. The research letter argues that pre-authorization process is akin to health care "rationing by hassle factor."
Long waits in the ER
As a result, Boyd says patients face long waits in an ER while the physician treating them and other hospital staff spend extended periods of time on the phone with the patient's insurance company.
In the study half of the authorization requests took under 20 minutes to get approval, but 10% took an hour or more. After all that effort, only one of the 53 patients covered in the study was denied authorization. Interestingly, Boyd says Medicare is the only insurance provider that does not require pre-authorization to admit a psychiatric patient.
Boyd says there are three main reasons a psychiatric patient may need to be hospitalized. The most common reason is they are suicidal. They may also be so impaired that they are unable to care for themselves and have no one else to do so. In rare cases, they may be homicidal. Almost all end up in the ER.
Medical clearance
"If I see a patient today in a private practice setting and that patient needs to be hospitalized, more likely than not that person is going to have to be cleared medically through an emergency room," Boyd said.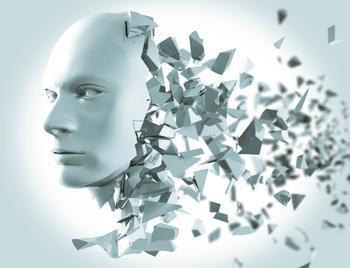 Medically cleared means the patient needs to be examined for any physical conditions that may also affect their health. But once in the ER, mental health patients must sit and wait while the hospital gets permission from the insurance company to admit them.
"Psychiatry is singled out for this kind of scrutiny far more than any other part of medicine," Boyd said. "If these same requirements were in place for a woman who came into the hospital in labor, or a sick child who required immediate hospitalization, if you had to get on the phone for 40 minutes with the insurance companies to get permission, there would be a national outcry and the practice would end tomorrow."
Poor stepchild
"Psychiatric care is really the poor stepchild in the world of insurance coverage," Funkenstein said.
Boyd says the Affordable Care Act, which takes effect in January 2014, won't do anything to help.
"The Affordable Care Act just requires people to get insurance," he said. "If you buy any of these private insurance policies these are the rules we're all going to be subjected to."
Scarcity of services
Boyd thinks part of the problem is a scarcity of mental health services. The scarcity is even worse, he says for children and adolescent patients. So the most vulnerable psychiatric patients are often subjected to the longest waits in the ER.
Boyd interviewed an ER nurse who told him it is not uncommon for a child being treated for psychiatric issues to spend two or three days in her ER, waiting for a bed to open up somewhere. As a result, hospitals are redesigning their ERs to include areas to house psychiatric patients to stay while they are waiting to be admitted to a hospital. The ER, then, has become a temporary psych ward.
"These patients deserve better," Boyd said.
Boyd believes the problem won't be resolved unless clinicians and administrators are more resolute in dealing with insurance companies, refusing the accept the status quo.
---