---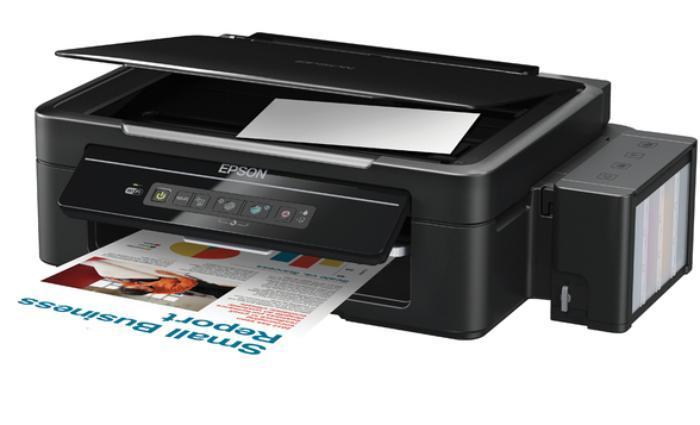 Consumers often express frustration with color printers. Not only do the replacement ink cartridges cost an arm and a leg, but they never seem to last that long – and run dry at the most inconvenient times.
Printer manufacturers sell the equipment for what appears to be a bargain basement price, but reap hefty residual profits on the sale of ink. Now Epson appears to be committing industry heresy by selling the EcoTank family of printers that can churn out documents for years without adding ink.
The Epson ET-2500 is the entry level version, retailing for $380 when it is released August 24. The price is higher than most consumers may want to pay for a printer, but when you factor in the cost of unnecessary replacement cartridges and the convenience of not having to worry about replacing them, then $380 starts to look pretty reasonable.
All-in-one
The EcoTank line is a wireless all-in-one printer/copier/scanner that comes loaded and ready with up to two years of ink in the box. According to the marketing materials, that's enough to print thousands of black and color pages – the equivalent to about 20 ink cartridge sets.
In two years, when it's time to refill the tanks, the replacement ink costs little more than today's color ink cartridges.
In fact, there are no cartridges with this new line of printers. Instead, there are small tanks on the side that consumers will fill with bottled ink. When the ink is finally used up, consumers will simply buy more bottles and refill the tanks.
Basic model
The ET-2500 is the basic model and is probably fine for most consumer needs, but there are five printers in the EcoTank family, each with progressively more features and functions and a progressively higher price tag.
The Expression ET-2550 sells for $400, while the Workforce ET-4500 goes for $429.
The Workforce ET-4550 EcoTank All-in-One, retailing for $500, is geared to the needs of a small business. It can turn out up to 11,000 black and 8,500 color pages at a faster clip than the less-expensive models.
The top-of-the-line model is the WorkForce Pro WF-R4640 EcoTank All-in-One, with a $1,200 price tag. It can produce 20,000 black and 20,000 color pages with ink included with the printer out of the box. It prints 20 ISO pages per minute in black and color and will hold more than a full package of paper.
Consumer Reports appears initially impressed with the line-up, but in its advance review it said similar ink tank printers have been introduced in Europe and that ink bottles carry a "best before" date.
"What happens if you buy ink that's been sitting on a store shelf for a while and then only use the printer occasionally?" the magazine asks. "Will the machine start producing poor quality prints as the ink ages? It's a question we'll want to explore once we start testing the printers in our labs."
---