---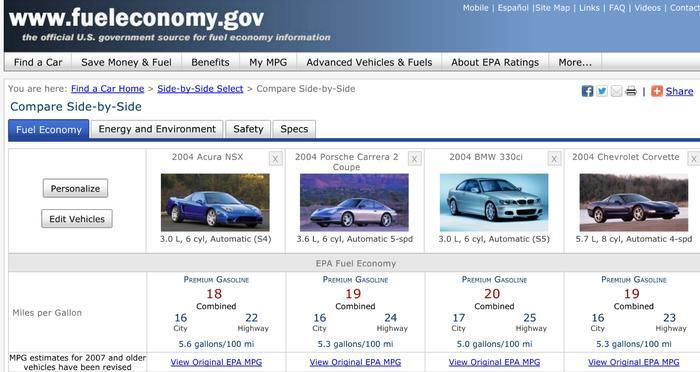 Just yesterday we reported that a coalition of consumer groups wants the feds to require that automakers use only the Environmental Protection Agency's official mileage estimates in their advertising.
Now the EPA has a suggestion of its own. It wants automakers to road test their cars before making fuel economy claims, according to a report in today's Wall Street Journal. Currently, some carmakers use wind tunnel tests and engineering calculations to arrive at their mileage estimates.
The suggestions follow several high-profile errors by Ford, Hyundai and Kia, which had to dial back their claims after EPA tests and consumer gripes pointed out the discrepancy.
For its part, the EPA says that the gap between manufacturers' mileage claims and consumers' real-world experience is the most frequent complaint registered with the agency.
"Some automakers already do this, but we are establishing a regulatory requirement for all auto makers," Chris Grundler, director of the EPA's Office of Transportation and Air Quality, told the Journal.
Using actual road tests instead of wind tunnels would make it harder to manipulate the results, he said.
The EPA revised the tests it uses to arrived at its official estimates in 2008. Since then, the EPA estimates have generally coincided closely with consumers' experiences.
In June, Ford restated mileage estimates for several of its models, including the C-Max Hybrid. In March, Hyundai apologized for overstating the mileage estimates for its Sonata sedan, the latest in a series of such blunders by the Korean automaker.
---