---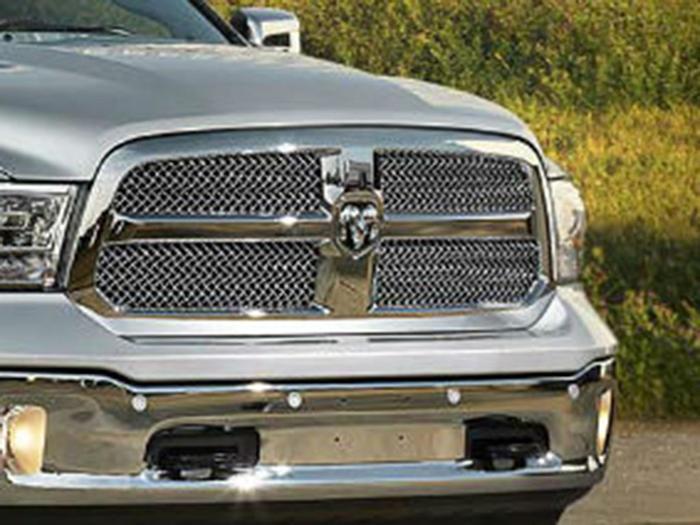 Just one day after Volkswagen was hit with $4 billion in new fines and criminal charges for cheating on emissions tests, Fiat Chrysler is facing similar accusations, the Washington Post is reporting today. 
The Environmental Protection Agency is alleging that Fiat Chrysler used deceptive software that enabled some of its diesel trucks to pass emissions tests even though they emitted more than the legally allowed amount of pollution on the road.
The company says it's "disappointed" and is hoping the Trump Administration will look more kindly on the matter. 
"FCA US intends to work with the incoming administration to present its case and resolve this matter fairly and equitably and to assure the EPA and FCA US customers that the company's diesel-powered vehicles meet all applicable regulatory requirements," the company said in a prepared statement.
FCA said its trucks are "equipped with state-of-the-art emission control systems hardware, including selective catalytic reduction (SCR)" and said that, "Every auto manufacturer must employ various strategies to control tailpipe emissions in order to balance EPA's regulatory requirements for low nitrogen oxide (NOx) emissions and requirements for engine durability and performance, safety and fuel efficiency. FCA US believes that its emission control systems meet the applicable requirements."
But some consumer and environmental groups are calling for stiff penalties and a criminal investigaiton. 
"Fiat Chrysler should be fined with maximum penalties for the excess pollution their vehicles have emitted," said Mike Litt, Consumer Advocate at U.S. PIRG in an email to ConsumerAffairs. "If this software turns out to be a defeat device, Fiat Chrysler must make it up to customers for their falsely marketed "EcoDiesel" engines. Making consumers whole would mean buying back their vehicles at full purchase price. There would also need to be criminal investigations."
The models involved are the 2014 to 2016 model year Dodge Ram 1500 pickup trucks and Jeep Grand Cherokees with 3.0-liter diesel engines. The allegations affect roughly 104,000 vehicles, EPA officials said.
The allegations are similar to the charges in a November 2016 class action lawsuit that alleged that Fiat Chrysler and diesel engine manufacturer Cummins Inc. deceived consumers and regulators by concealing the high levels of diesel emissions produced by 2500 and 3500 Dodge RAM diesel trucks. "We're pleased to see the EPA hot on the trail following our class-action lawsuit that called out Fiat Chrysler and Bosch for what we believe to be outright emissions fraud, akin to VW's Dieselgate scandal," said Steve Berman, managing partner of Hagens Berman, who filed the class action. 
"Fraud and concealment"
"The sheer level of fraud and concealment between Chrysler and Cummins is unconscionable, and we believe we have uncovered a deeply entrenched scheme," said Berman. "Chrysler and Cummins spent years lying through their teeth and making empty promises to deliver the cleanest trucks on the market – lip service to deceptively dominate what they saw as a profitable market."
The lawsuit charges that the companies intentionally misled truck buyers about the emission levels of the trucks, knowingly profiting from the allegedly dirty diesels and fraudulently getting emissions credits from the Environmental Protection Agency (EPA) that it then used to produce more high-polluting vehicles.
According to the complaint, the affected Cummins diesel engines conceal true emissions output, causing the catalytic converter to wear out more quickly, resulting in the vehicle burning fuel at a higher rate, and often requiring customers to replace the converter after the warranty has expired at a cost of approximately $3,000-$5,000
The EPA investigation so far looks similar to the early stages of the probe into Volkswagen's dirty diesel scandal, which has cost the company at least $20 billion so far and led to the indictment of seven executives.
In its statement, FCA said it has tried to satisfy regulators that its system meets federal standards and insisted its control systems are not "defeat devices."
"FCA US has spent months providing voluminous information in response to requests from EPA  and other governmental authorities and has sought to explain its emissions control technology to EPA representatives.  FCA US has proposed a number of actions to address EPA's concerns, including developing extensive software changes to our emissions control strategies that could be implemented in these vehicles immediately to further improve emissions performance," the company said. 
"Bosch and Fiat Chrysler took full advantage of consumers' wishes to make a conscious, ecofriendly purchasing decision by vigorously marketing its EcoDiesel line as 'clean diesel,' as a means to charge premium prices – more than $4,700 more," Berman said. 
In its EcoDiesel advertising, FCA specifically targets consumers "who want to drive an efficient, environmentally-friendly truck without sacrificing capability or performance." It also claims the RAM 1500 was "the NAFTA market's first and only light-duty pickup powered by clean diesel technology."
Thanks
Keep an eye on your inbox, the lastest consumer news is on it's way!
Unsubscribe easily whenever you want
---