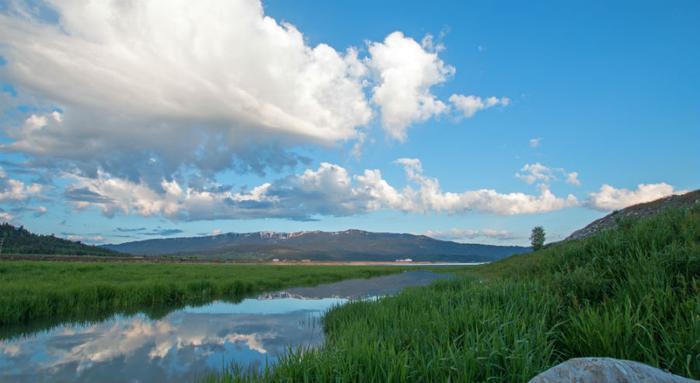 The Environmental Protection Agency (EPA) is repealing a 2015 Obama administration-era rule that expanded the government's definition of "waters of the United States" (WOTUS) under the Clean Water Act. 
EPA, along with the U.S. Army, is recodifying the regulatory text that existed prior to the 2015 rule change, ending what it called a regulatory patchwork.
EPA Administrator Andrew Wheeler said the move corrects "the previous administration's overreach" in implementing federal regulations.
"This is a new WOTUS definition that will provide greater regulatory certainty for farmers, landowners, home builders, and developers nationwide," Wheeler said.
Quick reaction
Environmental groups were quick to criticize the move. The American Fisheries Society was among the first to warn of the impact when the rule was proposed, saying the action would significantly narrow the scope of protections for U.S. waters. 
"The proposal would replace the science-based 2015 rule which includes protections for headwaters, intermittent and ephemeral streams, and wetlands," the group said at the tiime. "The new proposal (Replacement Rule) would substantially weaken the Clean Water Act, one of the nation's most effective natural resource laws."
Jon Devine, director of federal water policy at the Natural Resources Defense Council (NRDC), says the Trump administration's action will likely be challenged in court.
"The Clean Water Rule represented solid science and smart public policy," Devine said in a statement. "Where it has been enforced, it has protected important waterways and wetlands, providing certainty to all stakeholders."
Complexity of the waterway system
When it implemented the rule in 2015, the Obama administration said it was acknowledging the complexity of the nation's waterway system and its importance to environmental health. But farmers, ranchers, and developers complained that the expanded definition of what constitutes a waterway was significantly limiting what they could do on their land.
In announcing the final rule, Wheeler said the Obama-era rule had produced numerous complaints and lawsuits from as many as 31 states. The Trump administration announced a review of WOTUS soon after taking office.