---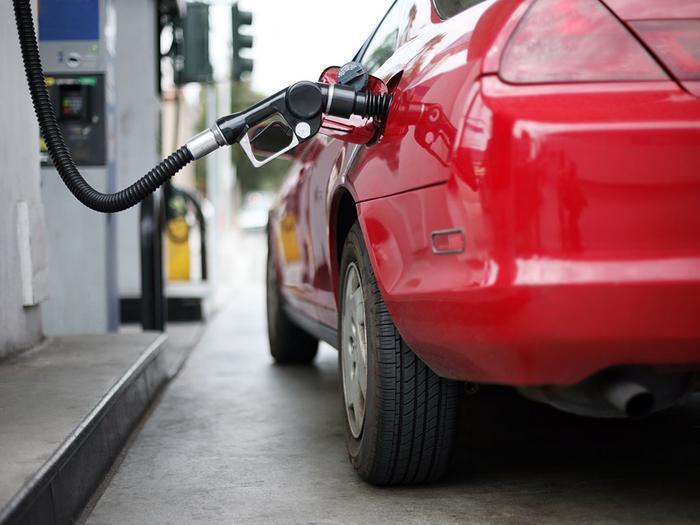 The U.S. Environmental Protection Agency has made it official -- locking down its finding that the tough fuel efficiency standards instituted by the Obama Administration should remain in force through 2025.
The finding by EPA Administrator Gina McCarthy is part of an effort by federal agencies to try to preserve Obama's policies into the Trump Era. Automakers had made last-minute pleas for relief from the rules, which nearly double the current mileage standards.
Environmental and consumer advocacy groups applauded the ruling.
"The Clean Cars Standards are already successfully protecting both Americans' lungs and their wallets. They're also driving innovations that are creating auto industry jobs," said Fred Krupp, president of the Environmental Defense Fund. "Today's determination ensures that we can all continue to breathe – and drive – a little easier."
Krupp noted that despite industry complaints, automakers are in many cases already meeting or exceeding the current standards. In a statement, Krupp noted that the EPA had determined that:
The current standards will save consumers money and provide benefits to the health and welfare of Americans.
Automakers have outperformed the standards for the first four years of the program (from model year 2012 to 2015) and manufacturers are adopting fuel efficient technologies at unprecedented rates – all while vehicle sales have increased for seven consecutive years to an all-time record high in 2016.
There are more than 100 cars, SUVs, and pickups on the market today that already meet 2020 or later standards.
Auto manufacturers can meet the model year 2022 to 2025 standards at lower costs than predicted when the standards were finalized in 2012.
Out of step?
Automakers have argued that the tough fuel standards are out of step with consumer preferences and impose significant costs that are passed on to consumers.
The Consumer Federation of America released a poll that it said showed even Trump supporters were largely in favor of better fuel efficiency.
The survey, conducted in December, found two-thirds of Donald Trump voters support strong fuel economy standards, which were also supported by four-fifths of Hillary Clinton voters.
"This is a pocketbook issue for American voters," said Jack Gillis, CFA's director of public affairs. "Consumers across the board want more miles-per-gallon, and they understand that national standards provide automakers with sensible targets they otherwise might not achieve. Gas prices are low now, but they won't always stay this low."
EPA Administrator Gina McCarthy said the agency's decision to stick with the standards is based on an extensive technical record. 
"At every step in the process, the analysis has shown that the greenhouse gas emissions standards for cars and light trucks remain affordable and effective through 2025, and will save American drivers billions of dollars at the pump while protecting our health and the environment," she said.
Striking a balance
The Alliance of Automobile Manufacturers criticized the decision and said it would work with regulators to find a compromise.
"Our fundamental priority remains striking the right balance to continue fuel economy gains and carbon reduction without compromising consumer affordability and vital auto-sector jobs," said spokeswoman Gloria Bergquist.
Automakers hope to work with regulators and California, Bergquist said, "to see whether we can find a prudent compromise path forward that avoids an unnecessary and counterproductive regulatory collision."
The EPA's action is legally binding and will not be easy to undo, legal experts have said. It would require an extensive process to conduct an entirely new technical justification for weakening the standards, a task that would likely take years.
---