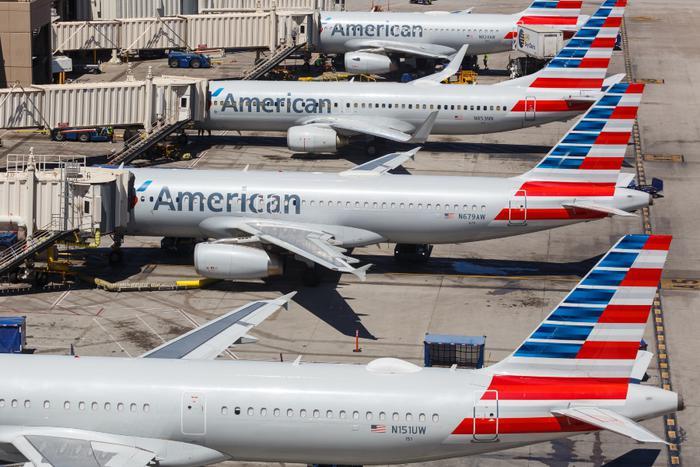 The age-old axiom of "no good deed goes unpunished'' has come true for American Airlines. The company was able to get an emergency authorization from the Environmental Protection Agency (EPA) to implement a new antimicrobial product designed to protect against COVID-19 on aircraft surfaces. 
The good news is that the product -- SurfaceWise2 -- has been proven to last up to seven days and is the longest-lasting surface protectant that has earned the EPA's blessing. The bad news is that while it protects against transmission on surfaces like tray tables, the coronavirus is widely believed to spread predominantly through close contact between people.
The emergency authorization is currently limited to the state of Texas, with the state permitting American Airlines airport facilities and planes to use the disinfectant at specific locations. 
Personal hygiene still rules the day
While the EPA stated that SurfaceWise2 may help "address the current national emergency" and "increase consumer confidence," it also noted that the disinfectant is not a substitute for proper cleaning practices.
"This product is not a replacement for routine cleaning and disinfection with products from EPA's List N: Disinfectants for Use Against SARS-CoV-2, the virus that causes COVID-19. EPA recommends that facilities continue to follow the cleaning and disinfection recommendations from the Centers for Disease Control and Prevention (CDC)," the agency wrote.
The agency went on to remind people that a sanitizer by itself is not the be-all and end-all for COVID-19.
"Please note that according to the CDC, while 'it may be possible that a person can get COVID-19 by touching a surface or object that has the virus on it and then touching their own mouth, nose, or possibly their eyes,' the virus is thought to spread mainly through close contact between individuals."
Officials say that the approved emergency use is only good for a year. As new data emerges, it's possible that the agency may alter the approval of the product's emergency use.