---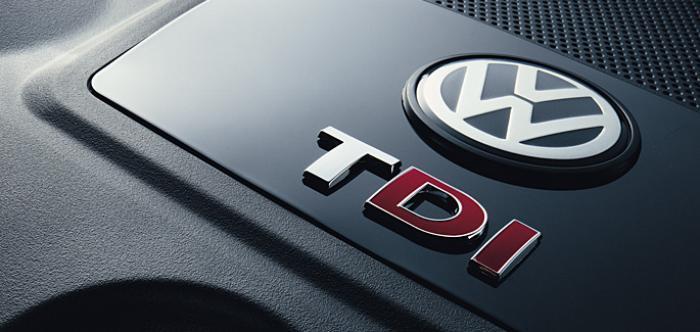 The U.S. Environmental Protection Agency is accusing Volkswagen and Audi of using illegal emissions control software to make their diesel-powered cars appear "clean" when in fact they are emitting up to 40 times the allowable diesel pollution.
The company could be fined up to $18 billion and faces criminal prosecution if it is proven that the deception was deliberate. It is also likely to be ordered to recall the cars.
Volkswagen, which has been far behind the curve in hybrid development, sold the cars with the promise that they are nearly as fuel-efficient and environmentally beneficial as hybrids.
"Hybrids aren't the only game in town. TDI Clean Diesel engines offer up impressive efficiency numbers too. Take the Passat TDI for starters. It can go up to 814 miles uninterrupted. Now that's a game changer," VW purrs in a page on its website.
The EPA said the software detects when a car is undergoing emissions testing, turns on the full emission controls, then switches them off when the car returns to "real-world" driving patterns.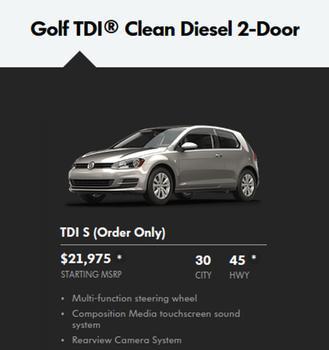 "Using a defeat device in cars to evade clean air standards is illegal and a threat to public health," said Cynthia Giles, Assistant Administrator for the Office of Enforcement and Compliance Assurance. "Working closely with the California Air Resources Board, EPA is committed to making sure that all automakers play by the same rules. EPA will continue to investigate these very serious matters."
Giles said VW initially denied the allegations but has now admitted wrongdoing.
"We expected better from VW.,We take this very seriously," she said.
The agency said about 482,000 VW and Audi cars were sold with the illegal software from the 2009-2015 model years. The affected vehicles are diesel versions of:
• 2009-15 model year VW Jetta, Beetle, Golf and Audi A3; and
• 2014-15 model year VW Passat.
What now?
Besides learning that the cars they thought were helping to clean up the air when they may in fact have been making it much dirtier, owners of the cars are now left to wonder what they will have to do to bring the cars into compliance -- something the already-strict California authorities are also pondering. While the cars are likely to be recalled, owners may still face performance and fuel-economy issues after the fixes are made.
"Working with US EPA we are taking this important step to protect public health thanks to the dogged investigations by our laboratory scientists and staff," said Air Resources Board Executive Officer Richard Corey.
"Our goal now is to ensure that the affected cars are brought into compliance, to dig more deeply into the extent and implications of Volkswagen's efforts to cheat on clean air rules, and to take appropriate further action," Corey said.
Oxygen sensor
Earlier this week, Volkswagen was ordered to pay $1.1 million for failing to promptly notify EPA of a defective oxygen sensor affecting at least 329,000 of their 1999, 2000 and 2001 gas-powered Golfs, Jettas, and New Beetles. It was the largest civil penalty to date for this type of violation.

As part of this settlement, Volkswagen completed a voluntary recall of the affected vehicles at a cost of over $26 million. Vehicles with the defect may release thousands of tons of harmful pollutants including nonmethane hydrocarbons (NMHC) and carbon monoxide (CO).
NMHC are key reactants in the production of ozone, a major contributor to cancer-causing smog. CO impairs breathing and is especially harmful to children, people with asthma, and the elderly, EPA said.

"Reliable and effective automobile pollution control systems are an important part of this nation's air pollution reduction strategy," said Thomas V. Skinner, acting assistant administrator of EPA's Office of Enforcement and Compliance Assurance. "This case demonstrates EPA's commitment to ensuring that automobile manufacturers comply with emissions regulations."
---