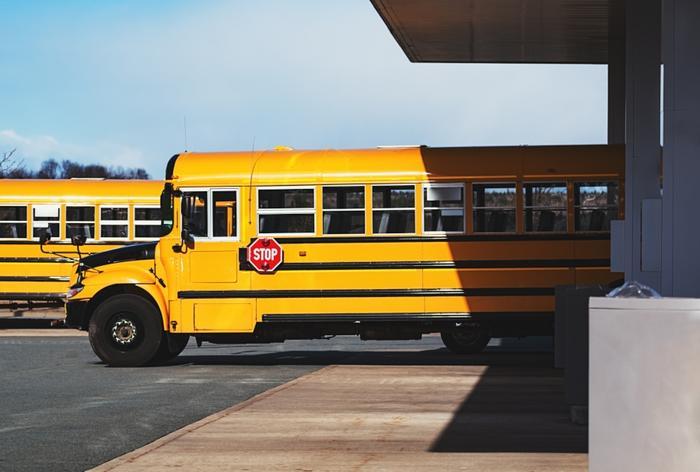 The Environmental Protection Agency (EPA) recently awarded $9.3 million in grants to school districts in 43 states and territories to help replace older diesel school buses. The money will be put towards buying new buses that create fewer emissions to help reduce pollution.
The districts managing the school bus fleets will receive rebates through the EPA's Diesel Emissions Reduction Act (DERA) funding. Applicants who applied for the grant money will receive between $15,000 and $20,000 if they are replacing buses that have model year engines that are from 2006 or earlier.
EPA Administrator Andrew Wheeler said that initiative will help protect the health of young children who use the buses to get to school. A total of 473 older diesel models will be replaced under the program.
"Children's health is a top priority for EPA, and these grants will help provide cleaner air and a healthier ride to and from school for America's children," he said. "This DERA funding reflects broader children's health agenda and commitment to ensure all children can live, learn, and play in healthy and clean environments."
Reducing emissions
The EPA points out that it has been working to reduce pollutants from diesel vehicles by implementing stricter environmental standards on new vehicles. However, the agency says that many older vehicles with higher emissions rates are still operating on U.S. roads.
A recent study from George Washington University found that current levels of traffic-related pollution have contributed to millions of cases of childhood asthma across the globe. Dense urban areas are hot spots for these asthma cases, and the researchers caution that cleaner vehicles will be needed to reverse this worrying trend.
"Improving access to cleaner forms of transportation, like electrified public transport and active commuting by cycling and walking, would not only bring down [pollution] levels, but would also reduce asthma, enhance physical fitness, and cut greenhouse gas emissions," said Dr. Susan C. Anenberg.