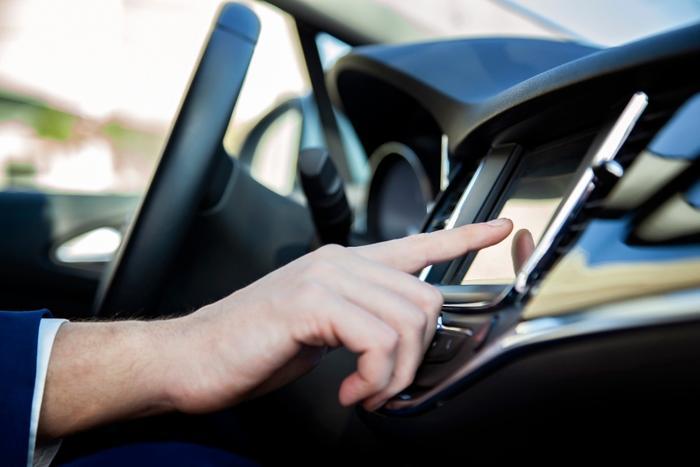 Cars began to be a bigger part of the annual Consumer Electronics Show (CES) when automakers began adding advanced features like Bluetooth connectivity and enhanced infotainment systems. 
That trend is picking up momentum in 2020.
While it's true that drivers are required to keep their eyes on the road, automakers are increasingly providing more entertainment options for passengers. Cinemo, a company specializing in automotive connectivity, will feature its Cinemo Web Browser Pro at CES this week, enabling video-on-demand streaming capability in cars.
"We believe assimilating VOD content in the car in a systematic and secure way is fundamental to passenger comfort, said Richard Lesser, CEO of Cinemo, ahead of the opening of CES.
The company says the browser includes Digital Right Management (DRM) support and will enable high-quality video playback directly through the web browser.
'Smart device on wheels'
Cinemo isn't the only company using the 2020 Consumer Electronics Show (CES) to showcase television on four wheels. BYTON, an electric vehicle manufacturer, is partnering with ACCESS Europe GmbH and Viacom/CBS to produce an automotive video entertainment system.
"When BYTON committed to creating the first smart device on wheels, this is exactly the kind of engagement we had in mind," said BYTON CEO Daniel Kirchert. "The BYTON M-Byte with its unique user experience will offer developers the opportunity to present in-car interactions in a way that is more engaging than ever before."
The Viacom/CBS and ACCESS partnership goes back to last year when they announced plans to make the media company's video content available to vehicle passengers through the ACCESS Twine for Car system. The partners will now supply Viacom/CBS content to BYTON's 48-inch screen display. 
The system will be on display at CES and Dr. Neale Foster, CEO of ACCESS Europe GmbH, and exhibit visitors will be able to see how the video system works.