---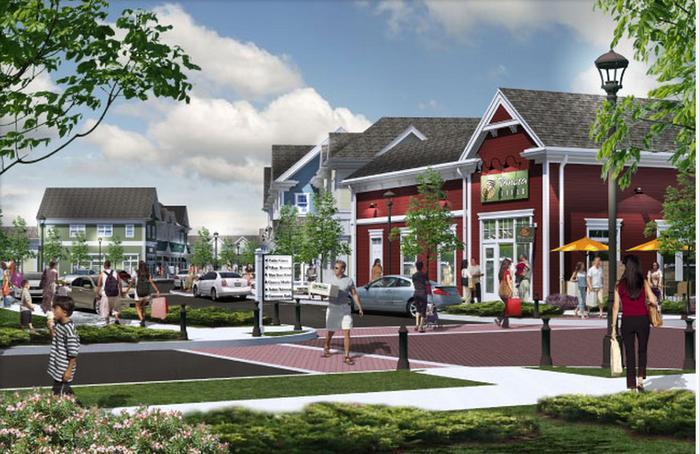 Today's scary, yet valuable, lesson for wannabe home buyers and potential small-business owners alike is: Never, ever, ever buy property in an "enterprise zone." At least not in the Boston suburb of Wayland, Massachusetts, where a few dozen families and small businesses learned they personally face sewer bills of up to $55,000 due to their homes' being located in an enterprise zone.
First question: what is an enterprise zone, anyway? Here's the complete, unedited definition given by Investopedia:
A specific geographical area that has been designated by a governmental authority (usually federal). Businesses within the enterprise zone are entitled to receive various types of financial aid. These include tax benefits, special financing and other incentives designed to encourage businesses to establish and maintain a presence within the specified zone.
And on March 18, CBS Boston first broke the story of exactly how this encouragement works in Wayland. Homeowners and business owners alike got sewer bills, due by July, for such exorbitant amounts as $23,000 or $55,000. At first they figured this must be a computer or typographical error, but discovered instead that no: it's one of the "encourage you to maintain a presence here" benefits that come being in an enterprise zone.
[A]bout three dozen homeowners and just as many businesses are facing astronomical sewer bills. It all has to do with the new development on Route 20 in Wayland known as "Town Center." Behind the beautiful stores and modern condominiums is a $5.5 million waste water treatment facility. Since it was built on what's known as an "enterprise zone" just those people hooked up to it must pay for it all. And these people claim the developer and the town never explained that.... Here is part of the problem. Wayland homeowners all have individual septic systems. They have no need for a new expensive sewer system. So the whole cost of this facility falls to about 75 users.
In November 2011, the Wayland town board of selectmen (basically equivalent to city council) put out a two-page press release (via .pdf) titled "Town Center – At Last!" which said:
"it is understood that an increase in commercial tax receipts will eventually result in lower residential taxes. When complete in fiscal year 2015 or 2016, commercial taxes from Town Center will generate over $500,000 in new taxes per year. This will be a welcome increase to our town's revenues and help decrease the tax burden on residents."
No mention of "sewer bills" which, technically, are totally distinct from "taxes," even if both in this instance boil down to "The government says pay up or you lose your house."
Everyone benefits
The few dozen Wayland residents and business owners stuck paying for the new water treatment plant thanks to enterprise zone incentives say that, since everyone in town allegedly benefits from having the Town Center there, everyone in town should help pay the costs associated with its presence, including the new water-treatment plant.
CBS quoted small-business owner Jonathan Buchman as saying all town residents should bear the cost of the new water treatment plant because it won't be used only by those 75 home and business owners getting five-figure sewer bills. "Their building, their police station, their fire station is on the system. The main town hall with all the offices is on the system," Buchman said.
According to property management company KGI Properties, LLC, which lists Wayland Town Center as a "featured" property on its website, the Wayland Town Center includes "Approximately 177,000 square feet of retail and office space," which businesses can lease in chunks ranging from 1,500 to 15,000 square feet.
The first business to open there, in 2012, was a Stop and Shop supermarket. In August 2013, the Wayland Patchran a local-news story asking "What's still to come at Wayland Town Center?' and noted that, in addition to the Stop and Shop, it also has national-chain restaurants and retail stores including Bertucci's, Subway, Panera Bread, and Unleashed by Petco.
Incidentally, if you do a Google search for "enterprise zone definition" you'll get a different result than what the business-oriented Investopedia says; according to Google, an enterprise zone is "an impoverished area in which incentives such as tax concessions are offered to encourage business investment and provide jobs for the residents."
Impoverished because ...
So if residents are feeling impoverished, maybe because they just learned they have to cough up $55,000 by midsummer to pay their sewer bill, a quick search for jobs in Wayland, Massachusetts shows that, as of March 20, the Panera Bread in the Town Center is looking to hire a night shift baker (working hours 10 pm through 6 am, must be 18 or older with two year's baker or bakery experience), and an unspecified number of full- or part-time bakery cafe associates (must be 16 or older and know basic food safety, working hours variable).
Also as of March 20 – early afternoon Eastern Daylight Time, to be specific, since the value might change by the time you read this – the price of one share of stock in the Panera Bread company is a bit over $190.
It is not known how much of that value is buoyed up by the value of enterprise zone tax incentives meant to benefit the impoverished.
---