---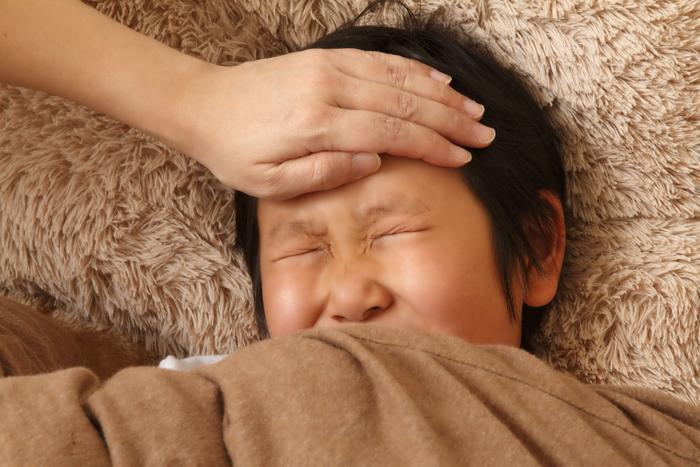 While most of America's health concerns are focused on the Ebola case diagnosed in Dallas, a second virus that spread across the U.S. over the summer may be developing a scary complication.
Enterovirus D68, or EV-D68, is a respiratory virus that appears to affect children more than adults. On August 19 the Centers for Disease Control and Prevention (CDC) was notified by Children's Mercy Hospital in Kansas City, Mo., of an increase in patients examined and hospitalized with severe respiratory illness, including some admitted to the pediatric intensive care unit.
Four days later CDC got a report from the University of Chicago Medicine Comer Children's Hospital of an increase in patients similar to those seen in Kansas City. EV-D68 was identified in 19 of 22 specimens from Kansas City and in 11 of 14 specimens from Chicago.
Since then, nearly 550 reports of the disease have come from hospitals in at least 43 states, mostly clustered in the Midwest. Many of the children diagnosed with the disease have ended up in intensive care.
Though deaths are rare, they aren't unheard of. In New Jersey in late September, a 4-year old boy died from the virus – his only previous symptom was a case of pinkeye.
Paralysis
Now there are reports that some children who have suffered a mystery paralysis also had EV-D68. The Center for Infectious Disease Research and Policy, at the University of Minnesota, says the role of the virus is unclear.
In one sample of paralysis patients, about half tested positive for the virus. According to a report from the CDC, the children were hospitalized with muscle weakness or paralysis, mostly in their arms or legs.
"We don't know yet what caused this illness or whether it spreads from one person to another," the CDC said in a bulletin. "If a parent sees a child isn't walking correctly or develops sudden weakness in an arm or leg, the parent should contact a doctor right away."
Parents and children should also follow basic steps to stay healthy and avoid infections: wash hands frequently with soap and water, stay away from sick people, and disinfect objects that a sick person has touched.
Colorado outbreak
According to the government health agency, 10 children from 1 to 18 years of age in Colorado were hospitalized with EV-D68 between August 9 and September 29. Although the CDC doesn't know what caused the illness, there were some unusual similarities.
Most of the patients had problems with their spinal cord that showed up on an MRI scan. All had a high fever with symptoms of a cold or flu about a week before the paralysis set in.
None of the children showed any signs of EV-D68 infection in their spinal fluid. But the CDC says that doesn't mean some other type of infection is responsible.
What to do
As a parent, you should make sure your children are up to date on all recommended vaccinations. The CDC says that is the best way to protect your family from serious diseases.
Although the CDC says it still hasn't nailed down the source of EV-D68, it suggests that everyone in the household wash hands frequently and stay away from people who are sick.
---