---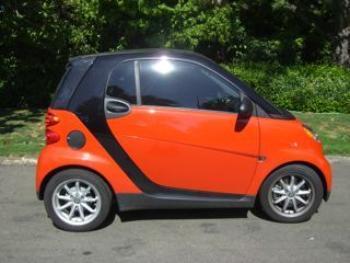 Federal safety regulators are looking into reports of severe fires in 2008 and 2009 Smart Fortwo cars. The National Highway Traffic Safety Administration (NHTSA) has received eight complaints from consumers and is conducting a preliminary evaluation of the problem.
Six of the incidents report experiencing symptoms of smoke, check engine light illumination, or unusual noise while driving, before pulling over and observing fire in the engine compartment. The other two incidents were not detected until the vehicles were stopped.
All eight incidents involve severe fires that rapidly engulfed the vehicles. Five of the incidents occurred in 2015 and the most recent three have all occurred since October 2016.
One complaint came from a consumer in Arlington, Texas, who said: "I was on my way home from work and looked in my rear view mirror and saw smoke. I pulled over to the side of the road only to find my car was beginning to be engulfed in flames."
The consumer said there was no previous warning of problems. The car was a total loss and fire investigators said the fire had started in the engine compartment.
The complaints report incident mileages ranging from 29,000 to 86,000 miles (average is approximately 54,000 miles). The preliminary evaluation will try to determine the cause, scope, and frequency of the problem and could lead to a formal investigation and, possibly, a recall.
---