---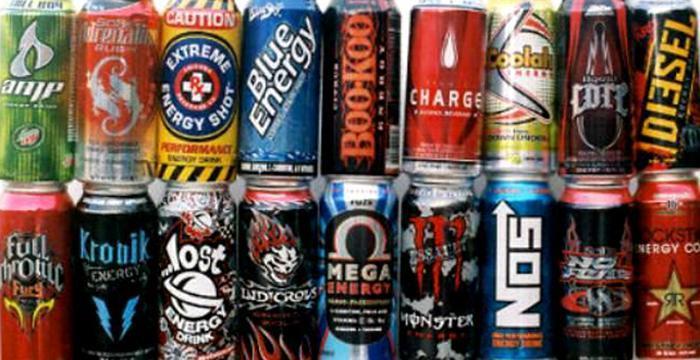 Many parents blame television, the Internet, artificial sweeteners and even measles vaccinations for their child's hyperactivity. That may or may not be, but a new study finds that energy drinks may be the culprit in many cases.
The study, led by the Yale School of Public Health, found that middle-school children who consume heavily sweetened energy drinks are 66% more likely to be at risk for hyperactivity and inattention symptoms.
The finding has implications for school success and lends support to existing recommendations to limit the amount of sweetened beverages schoolchildren drink.
The authors also recommend that children avoid energy drinks, which in addition to high levels of sugar also often contain caffeine. The study is published in the journal Academic Pediatrics.
Some sugar-sweetened beverages and energy drinks that are popular with students contain up to 40 grams of sugar. The students in this study consumed on average two sugared drinks per day, with a range of zero to seven or more drinks. Health experts recommend that children consume a maximum of 21 to 33 grams of sugar daily (depending on age).
The American Beverage Association took issue with the study, saying it "ignores crucial data about energy drinks and caffeine consumption in the U.S."
"Based on the most recent government data reported in the journal Pediatrics, children under 12 have virtually no caffeine consumption from energy drinks," said industry spokesperson Christopher Gindlesperger. "This study's findings are consistent with an analysis commissioned by FDA and updated in 2012, as well as a published ILSI survey of more than 37,000 people which shows that caffeine consumption in the U.S. has remained stable during the most recent period analyzed, while coffee remains the primary source of caffeine in most age groups."
More study needed
The research team -- led by professor Jeannette Ickovics, director of CARE (Community Alliance for Research and Engagement) at the School of Public Health -- surveyed 1,649 middle-school students randomly selected from a single urban school district in Connecticut.
The researchers found that boys were more likely to consume energy drinks than girls and that black and Hispanic boys were more likely to drink the beverages than their white peers. The average age of the student participants was 12.4 years old. The study controlled for the number and type of other sugar-sweetened drinks consumed.
"As the total number of sugar-sweetened beverages increased, so too did risk for hyperactivity and inattention symptoms among our middle-school students. Importantly, it appears that energy drinks are driving this association," said Ickovics. "Our results support the American Academy of Pediatrics recommendation that parents should limit consumption of sweetened beverages and that children should not consume any energy drinks."
While more research is needed to better understand the effects and mechanisms linking sweetened beverages and hyperactivity, previous research has shown a strong correlation between children with attention deficit hyperactivity disorder (ADHD) and poor academic outcomes, greater difficulties with peer relationships, and increased susceptibility to injuries.
In addition to hyperactivity and inattention, heavily sugared beverages also impact childhood obesity, notes Ickovics, and sugar-sweetened beverages are a leading cause of added calories in the diets of obese children. Currently, about one-third of American schoolchildren are considered overweight or obese.
Industry spokesman Gindlesperger said "leading" energy drink makers "voluntarily go far beyond all federal requirements when it comes to labeling and education." He said ABA member companies voluntarily display total caffeine content on their packages along with advisory statements indicating that the product is not recommended for children, pregnant or nursing women and persons sensitive to caffeine.
---