---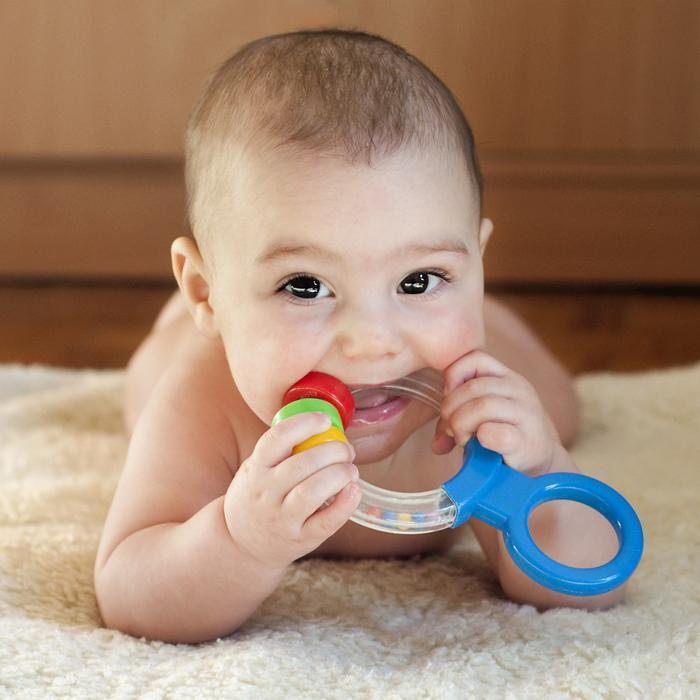 German scientists say they found endocrine-disrupting chemicals in two out of ten teething rings they tested. 
One product contained parabens, which are normally used as preservatives in cosmetics, while the second contained six so-far unidentified endocrine disruptors.
"The good news is that most of the teethers we analyzed did not contain any endocrine-disrupting chemicals. However, the presence of parabens in one of the products is striking because these additives are normally not used in plastic toys," said Dr. Martin Wagner, of the Department Aquatic Ecotoxicology at the Goethe University. 
The substances detected -- methyl, ethyl and propyl parabens -- can act like natural estrogen in the body and, in addition, inhibit the effects of androgens such as testosterone. The EU Commission recently banned two parabens in certain baby cosmetics, because of concerns over their health effects.
"Our study shows that plastic toys are a source of undesirable chemicals. Manufacturers, regulatory agencies and scientists should investigate the chemical exposure from plastic toys more thoroughly", Wagner concluded.
He said the additives have only limited benefits for the quality of the product, but can represent a potential health issue, especially for babies and infants, whose development is orchestrated by a delicately balanced hormonal control and who are more susceptible to chemical exposures than adults.
The findings were reported by researchers at the Goethe University in the current issue of the Journal of Applied Toxicology.
Information: Dr. Martin Wagner, Department Aquatic Ecotoxicology, Goethe University, Phone: +49 (0) 69 798-42149, wagner@bio.uni-frankfurt.de; Elisabeth Berger, Phone: +49 (0) 60516 1954-3117, elisabeth.berger@senckenberg.de
---