---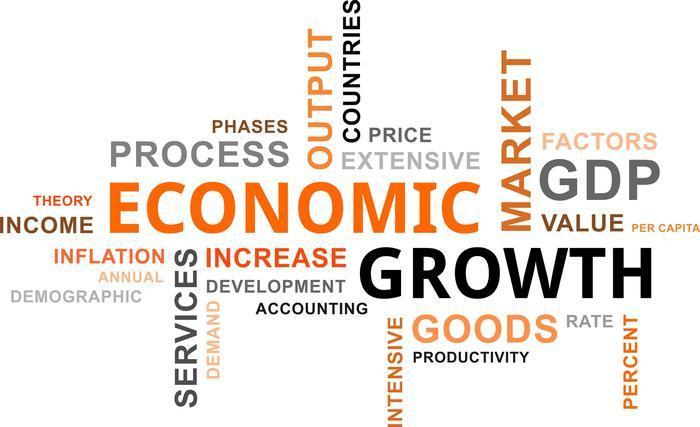 The rate of economic growth slowed considerably in the final three months of the year from the pace it recorded in the third quarter.
According to the Commerce Department, real gross domestic product (GDP) -- the value of the goods and services produced by the nation's economy less the value of the goods and services used up in production, adjusted for price changes -- expanded at an annual rate of 0.7% in the fourth quarter. It increased 2.0% in the previous three months.
It's worth noting that this fourth-quarter advance estimate is based on incomplete source data that are subject to further revision. The "second" estimate for the fourth quarter, based on more complete data, will be released in late February.
Ups and downs
The fourth-quarter increase in real GDP -- what little there was -- primarily reflected growth in personal consumption expenditures (PCE), also known as consumer spending, residential fixed investment, and federal government spending. These were offset in part by declines in private inventory investment, exports, and nonresidential fixed investment. Imports, which are a subtraction in the calculation of GDP, increased.
The deceleration came from a decline in PCE and downturns in nonresidential fixed investment, in exports, and in state and local government spending. Partly offsetting those were a smaller decrease in private inventory investment, a deceleration in imports, and an acceleration in federal government spending.
GDP inflation
Prices for gross domestic purchases, which measure prices paid by U.S. residents, increased 0.2% in the fourth quarter, following an advance of 1.3% in the third. Excluding food and energy prices, the "core rate" of GDP inflation increased 0.9%, compared with an increase of 1.3% in the previous quarter.
Personal saving -- disposable personal income less personal outlays -- was $739.3 billion in the fourth quarter, compared with $700.6 billion in the third. The personal saving rate -- personal saving as a percentage of disposable personal income -- was 5.4% in the fourth quarter, up 0,2% from the third.
The complete report is available on the Commerce Department website.
---