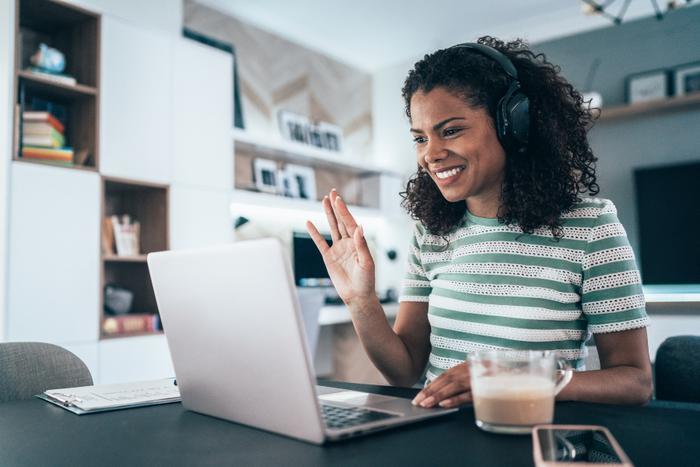 Over the last four months, millions of Americans have been working from home. Anecdotal evidence has indicated that the virtual workplace has worked pretty well so far.
There's new data suggesting that, from the employees' point of view, the experience has been overwhelmingly positive. A survey by KPMG, a business advisory firm, found that 79 percent of U.S. workers at organizations with more than 1,000 employees believe the quality of their work has improved over the last four months.
Seventy percent said the quality of their work has improved while 67 percent indicate their work-life balance has gotten better. Eighty-four percent are also satisfied with their employer's response to the pandemic.
"American workers have demonstrated remarkable resiliency under the pressures of COVID-19 and against the backdrop of events signifying racial inequality," said Lisa Massman, KPMG's human capital advisory leader. 
A big unknown
The virtual workplace was one big unknown when the corporate world was thrust into it in late March, almost overnight. But productivity technology, such as services offered by Zoom and Slack, has enabled co-workers to interact with managers and one another almost as though they were in the same office.
The survey found that employees like the system so well that 55 percent would like to have the flexibility to continue working remotely at least part of the time. One byproduct also appears to be a boost in morale that is aiding employee retention. 
More than three-quarters of remote workers expressed the desire to remain with their current organization, in part because management has made them feel valued during the lockdown. As a result, KPMG believes corporations may be in no hurry to bring employees back to the office once the pandemic finally ends.
"Companies worldwide enabled remote workforces nearly overnight, and what started as an extraordinary pilot is now considered permanent in many organizations' operating models," said Joe Parente, KPMG's Consulting leader. "As a result, there should be a new focus on improving employee connectivity, better understanding of what drives positive worker experiences and overall, reshaping and rethinking how work gets done."
Room for improvement
Even though employees are happier, employers are more focused on efficiency and making sure that work gets done at the same rate as before. Massman says that may require some bold thinking.
"Organizations must design a new model of work for tomorrow, by presenting new approaches for teams to effectively work from home, leveraging technology and innovative ways to increase collaboration, and fostering an environment of inclusion and belonging - to build a more loyal, productive and sustainable workforce," she said.