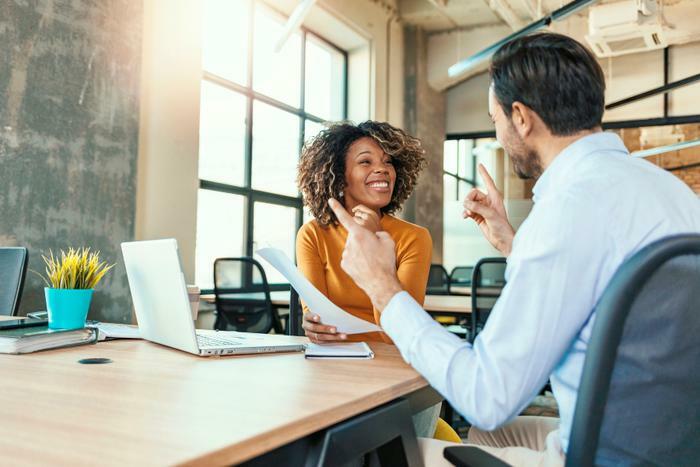 Recent studies have found that employees are more likely to perform well at their jobs when employers have good listening skills. Now, a new study conducted by researchers from Penn State found that managers who have good listening skills may also be able to help lower their employees' stress levels. 
The team's findings showed that workers often feel less worried about their job security when their bosses are active listeners. 
"Our work suggests that employees are sensitive to even small changes in a manager's listening when their job is potentially on the line," said researcher Tiffany Kriz. "People tend to take note of what their managers do at any time, but in an environment of uncertainty they are paying even closer attention to what their managers do. A change in listening quality can send a powerful signal to the employees, while also helping them process the situation they find themselves in." 
Easing employees' stress levels
The researchers surveyed nearly 300 employees at a real estate firm that was planning on restructuring its employee base. Participants answered questions about their worries and stresses over job insecurity, as well as their typical conversation styles with their bosses and how that makes them feel. 
Ultimately, the researchers learned that employees are less likely to be stressed about losing their jobs when they feel they're being listened to and their concerns are being heard by their managers. The researchers explained that active listening helps employees feel supported, which can make them feel hopeful about the future instead of insecure or stressed.
"Managers in organizations generally do not have control over whether layoffs occur or who will get laid off," said researcher Phillip Jolly. "Unfortunately, when layoffs are imminent, managers often become withdrawn because they do not possess more information about the future than their employees. Fortunately, there is something managers can do to support their employees' well-being. They can increase their active listening about employees' concerns." 
Attention, comprehension, and acceptance are key
In order for managers to achieve this with their employees, the team identified three major ways to engage in active listening: attention, comprehension, and acceptance. In a serious conversation, utilizing these skills can help employees feel valued in the workplace and reassure them that their concerns are being taken into consideration. 
The researchers found that employees who felt stressed about their futures for long periods of time were affected both physically and mentally. Study findings showed that stressed employees didn't perform as well in their positions, and the additional stress impacted their appetites, blood pressure, and overall job satisfaction. 
"The active listening described in this research can be applied in families or non-profit organizations or wherever groups face uncertainty," Jolly said. "Listening is a powerful tool in every aspect of our lives. As we look forward to the post-pandemic world, we know that change and upheaval are inevitable in key industries like travel, hospitality, and retail. Hopefully, managers will learn the skills they need to support their employees during uncertain times."