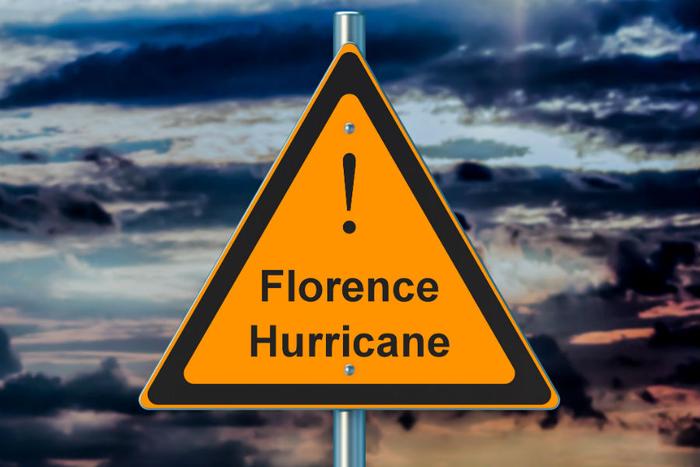 As hurricane Florence winds its way up the East coast, technology is at the forefront of helping out those impacted by the storm.
During ABC's 'Good Morning America' on Friday, Becky Worley weighed in on apps that could benefit families and friends in emergency situations like Florence.
During her segment, Worley recommended and reviewed the following apps:
Zello
Zello is a "walkie-talkie" app that mimics a two-way radio transceiver, allowing users to communicate with family and friends on WiFi or any cellular data service. Zello not only works on smartphones, but tablets and PCs, as well.
With a network of 120 million users, there's an excellent chance users will be able to find a local connection easily and quickly. One of Zello's purported upsides is its reliability with marginal networks.
"The fact that it works on such a slim cell signal might help in an emergency," said Worley in her review.
Crowdsource Rescue
Crowdsource Rescue describes its platform as "neighbors helping neighbors," and it's one of the simplest apps you'll ever use. There'a red button for "I need to be rescued' and a green button for "I can help rescue."
The app's interactive map pinpoints where help is needed or helpers are available. To determine whether a boat or a truck is the best rescue vehicle, it shares details of the estimated height of the water, how swiftly the water is moving, and how dangerous the situation is.
"We have about 950 people who have signed up on our app as of this moment who've said, 'I am a rescuer and I have a boat or I have a truck and I can help,' as well as a number of dispatchers and people who are helping remotely," Matthew Marchetti, co-founder of CrowdSource Rescue, told ABC News. "We expect to be inundated with requests for help in the next 24 hours."
Marchetti said his team helped some 37,000 people during the three major hurricanes of 2017.
Nextdoor
Nextdoor is a social networking-style app of 181,000 communities. As opposed to how Facebook and other social networks run, Nextdoor users are asked to use their real names and physical addresses. User posts aren't public, either, nor are people defined by "friends" or "groups."
"In a crisis, it may be the most hyperlocal source of information," Worley said.