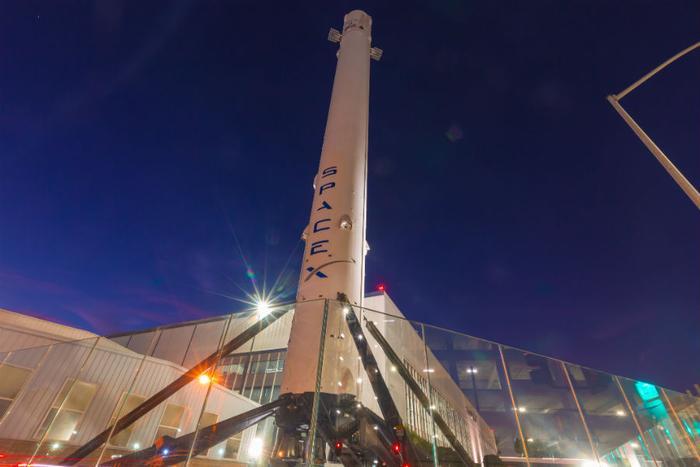 Elon Musk is in the news again, but this time it's in a good way.
Musk's aerospace company SpaceX has been given the all-clear to further build out its global, high-speed, satellite-driven wireless network dubbed "Starlink."
The Federal Communications Commission (FCC) approved the company's proposal to "operate a new very-low-Earth orbit constellation of more than 7,000 satellites using V-band frequencies."
What's V-band, you say? Patrick Gannon at BusinessCom explains that the system relies on "outfitting customers with small antennas" which can then be used to "deliver high speed fixed and mobile broadband directly to consumers."
This is the second approval the FCC has given Musk and his satellite idea. Earlier this year, the agency gave Musk's plan for a 4,425-satellite broadband network the go-ahead.
When SpaceX gets everything in place, the network will total nearly 12,000 satellites that should -- in theory -- cover the globe with internet access for nearly everyone, everywhere. For people in rural America, that's a welcome relief, and Musk is playing directly into the FCC's way of thinking in that regard, too. In August, the FCC announced that it's making a giant investment in rural America by putting billions on the table to create broadband for 700,000 homes and businesses.
When? How fast? How much?
If you're anxious, you might want to slow that roll a bit. The Starlink network might not be fully functional until somewhere around 2025. But consumer patience will have a definite payoff. The proposed speed of Starlink's internet connection is a gigabit a second, the same as fiber.
However, how much Starlink's internet service will cost is up for debate.
"Starlink will make vast amounts of money going head to head with the existing networks in currently lucrative markets (which also have rapidly growing demand)," wrote one observer on Quora.
"Because it has lower costs, it can be very profitable with lower prices. Since it also happens to provide coverage everywhere in the world that has no internet now, it can afford to offer those services in currently unserved areas at extremely low prices because this traffic adds almost no extra costs."
Does the world still trust Musk?
What's that adage -- get knocked down seven times, get up eight? Musk has certainly shown that level of resilience.
After the Securities and Exchange Commission (SEC) forced him to resign as Tesla chairman amid allegations of fraud, Musk got back to his old form. On Thursday, he stared down naysayers in announcing that Tesla "bought some trucking companies" to help boost its Model 3 delivery capacity and help it emerge from what he's dubbed "delivery logistics hell."
Musk's move should help Tesla end the year on a good note. He tweeted Thursday that the automaker has "acquired trucking capacity" that will ensure Model 3 deliveries arrive before the end of the year for orders placed by Nov. 30.