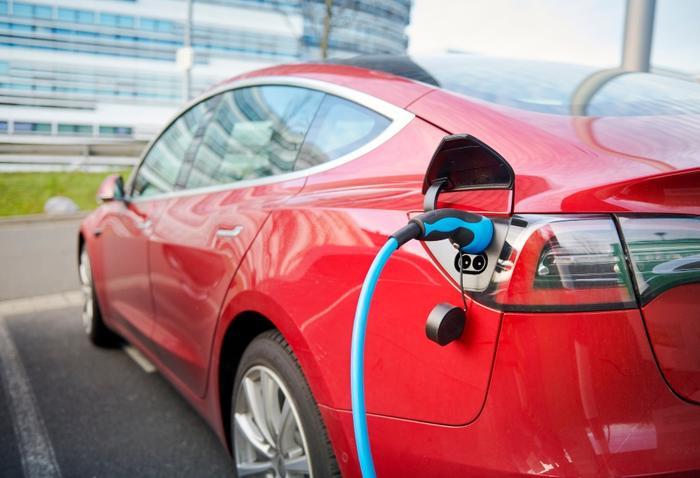 In an earnings call with investors this week, Tesla CEO Elon Musk said that the company is continuing to innovate and improve on the batteries used in its vehicles. In fact, he says it won't be long until the Tesla Model S reaches an elusive 400-mile range on a single charge. 
The vehicles currently use 18650 battery cells, which are an older model that may soon be replaced by 2170 cells. However, Musk says that Tesla has improved on the batteries over the years so that they can hold a longer charge. 
The improvements have come so quickly that Musk says that Tesla hasn't even updated the current mileage ranges on Tesla's website.
"The Model S and X actually have more range than we are currently stating on the website. We just haven't gotten around to updating the EPA-certified number, but the actual range of the Model S and X are above what the website says they are," he said.
Official ranges for the Model S currently stand between 348 and 373 miles, so it's not too far of a stretch to imagine that a 400-mile range is within reach. 
High earnings cost detractors 
The rest of the earnings call was also positive for Tesla. CNBC reports that the company's stock increased due to higher-than-expected values of the company's shares.
Of course, good news for one person (or company) sometimes spells bad news for others. Tesla short sellers who invested money against the company lost a total of $1.5 billion on Thursday due to the company's stronger financial position. The company's stock finished up 10.3 percent at $640.81 per share.
Tesla will certainly hope to ride that wave as it moves forward in 2020. However, it may have a steep hill to climb when it comes to convincing consumers to go electric. Other carmakers, such as Subaru, have derided American consumers for simply not being interested in electric vehicles.