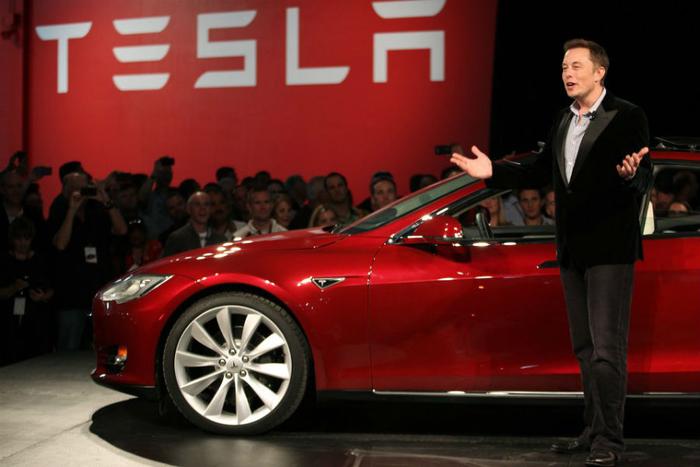 Just a few weeks after Tesla CEO Elon Musk announced his intent to make Tesla a private company, he's backing off the plan.
On Friday, Musk wrote on the company's website that he had informed Tesla's board on Thursday that he believes "the better path is for Tesla to remain public." He said he came to this conclusion following discussions with shareholders and advisors from Silver Lake, Goldman Sachs, and Morgan Stanley.
"Given the feedback I've received, it's apparent that most of Tesla's existing shareholders believe we are better off as a public company," he wrote. "Although the majority of shareholders I spoke to said they would remain with Tesla if we went private, the sentiment, in a nutshell, was 'please don't do this'."
Tweets drew scrutiny from the SEC
On August 7, Musk tweeted that he was considering taking the company private at $420 a share and that he had even "secured" the funding. At the time, the CEO contended that taking Tesla private was "the best path forward" because it would take away some of the distractions that come as a result of "wild swings in our stock price."
However, Musk was unable to provide solid evidence that he had secured the funding for the transaction, which, at $70 billion, would have been the largest corporate buyout in history. He said that he had been in talks with Saudi Arabia's sovereign-wealth fund about a deal, but former SEC Chairman Harvey Pitt pointed out that discussions are not the same as having a legally enforceable agreement.
Now, Musk says he's abandoning the idea of taking the company private.
"Time-consuming and distracting"
"I knew the process of going private would be challenging, but it's clear that it would be even more time-consuming and distracting than initially anticipated," he wrote. He said the fact that some shareholders would be forced to cash out was also a factor in his decision.
"Couldn't make it happen, even through expert fiduciary SPV, without creating exotic trust structure that would prob not be accepted by regulators," he said on Twitter. "Current rules have good intentions, but make wealth creation harder for small investors."
In a statement, six of Tesla's board members confirmed that Musk had informed them of his decision and that the board and the entire company "remain focused on ensuring Tesla's operational success" and "fully support" Musk.
"Moving forward, we will continue to focus on what matters most: building products that people love and that make a difference to the shared future of life on Earth," Musk wrote on the company's website. "We've shown that we can make great sustainable energy products, and we now need to show that we can be sustainably profitable."