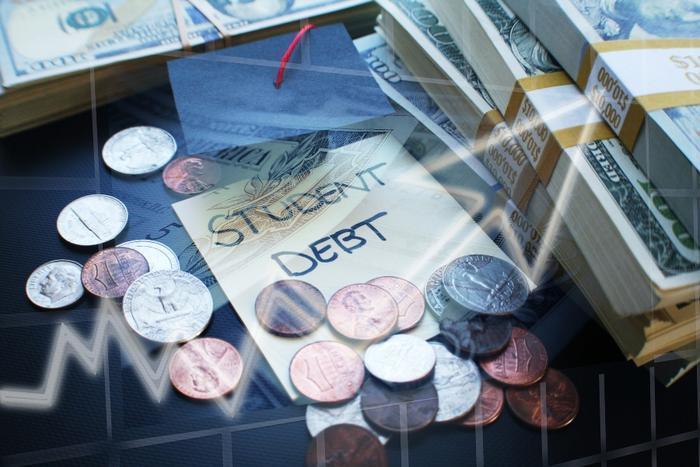 In a bid to boost her sagging presidential campaign, Sen. Elizabeth Warren (D-Mass.) says she would not need the approval of Congress to cancel billions of dollars in student loan debt.
Warren said that as president, she could simply instruct her secretary of education to wipe out $50,000 of student loan debt for 95 percent of student loan borrowers. She says it could be done by modifying federal student loans.
At the same time, Warren said she would direct the Department of Education to crack down on for-profit colleges, predatory lending, and racial disparities in college education. 
"For decades, students have worked hard and played by the rules," Warren wrote in a post to her website this week. "They took on loans on the promise that a college education would justify their debt and provide a ticket to the middle class."
But Warren said the U.S.' "experiment with debt-financed education went terribly wrong." After four years or more in school, many borrowers found they were barely treading water as they paid off their student loans.
Skyrocketing tuition
Of course, colleges and universities are not exactly blameless. Because of the available loan money, these institutions have jacked up tuition far beyond the rate of inflation, mainly because they could. Students need a bachelor's degree to enter the middle class, so they have to pay the price of admission. Colleges spent lavishly in the last two decades on administrative staff and creature comforts.
Both Warren and rival Sen. Bernie Sanders (I-Vt.) have been on the record for some time as saying they would eliminate a large portion of the nation's student loan debt. What's new is that Warren said she doesn't think she would need Congress' approval to do it. She says she could use executive authority to get it done.
"Our government has cleared far bigger hurdles to meet the needs of big businesses when they came looking for bailouts, tax giveaways, and other concessions," Warren wrote. "Instead of catering to the needs of the powerful and wealthy, a Warren administration will make the system work for the millions of Americans who worked hard to get an education, only to be trapped in debt."
Adding to the deficit
Presumably, the federal treasury would pay off the forgiven student loan debt, adding nearly $1 trillion to the federal deficit.
In making her case, Warren points out that the staggering student loan debt that millions of young people are paying has been an economic drag, preventing many people from purchasing homes.
Warren's plan would cancel $50,000 in student loan debt for every borrower with household income under $100,000 and cancel a lot of the debt for everyone with household income between $100,000 and $250,000. 
Both Warren and Sanders would fund student loan forgiveness plans through new taxes.