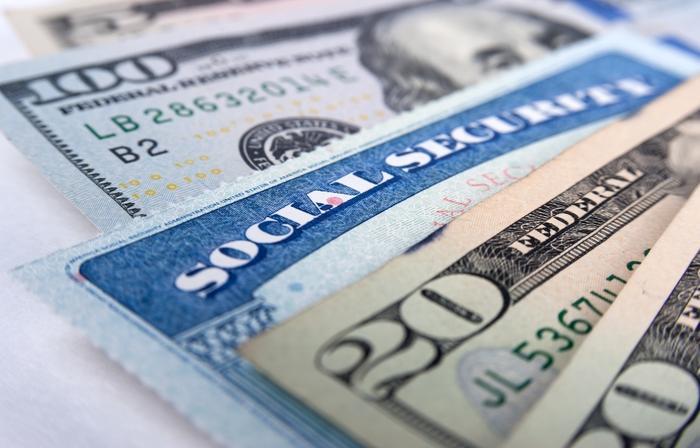 Sen. Elizabeth Warren (D-MA) introduced a plan on Thursday to revamp and broaden Social Security -- and when she says revamp, she means make it better for consumers. Her plan is to increase Social Security payouts by $200 a month by tapping into the investment income tax on some of the U.S.' more well-to-do consumers and businesses.
As an example: if the plan went into play January 1, 2020, Social Security recipients would be getting an extra $2400 over what they received in 2019. Other components of the proposal include:
Modernizing rules to increase benefits for lower-income families, women, people with disabilities, people of color, and public-sector workers.

Paying for the modifications by "asking the top 2% of families to contribute their fair share to the program."
Important consumer benefits
With Warren running for U.S. President, it's hard to tell if this is a campaign sweetener or the lawmaker simply being a good representative of the people. However, her proposal fits well in her campaign pitch for equality in the American economy.
"One thing is clear: it's getting harder to save enough for a decent retirement," Warren commented in a news release.
"Social Security has become the main source of retirement income for most seniors. About half of married seniors and 70 percent of unmarried seniors rely on Social Security for at least half of their income. More than 20 percent of married seniors and 45 percent of unmarried seniors rely on Social Security for 90 percent or more of their income."
Taking a deeper dive into cultural differences in the Social Security system, Warren said that current payouts under the program create a stark reality for those who need it. 
"As of 2014, 26 percent of Asian and Pacific Islander beneficiaries, 33 percent of Black beneficiaries, and 40 percent of Latinx beneficiaries relied on Social Security benefits as their only source of retirement income," she said.
The payoff
Mind you, Warren isn't flying blind on her Social Security wish list. She hired Moody's Analytics to make sure that what she's pitching can actually be pulled off. In Moody's view, it can.
"The increase in benefits under the plan would immediately lift an estimated 4.9 million elderly people out of poverty under the supplemental poverty measure," confirmed Mark.Zandi, Moody's Chief Economist. 
"And for those in the bottom half of the income distribution, the plan increases average Social Security benefits by nearly 25 percent. Benefits for those in the top 10 percent of the distribution increase by less than 5 percent."
Do it now, not later
Zandi said that the Social Security system is essentially broken and in desperate need of some do-or-die reform.
"If policymakers do nothing, the system will become insolvent in about 15 years, which, under current law, will result in significant cuts in Social Security benefits. For financially precarious low- and middle-income Americans, this is an especially scary possibility," Zandi said.
This is not an overnight fix, Zandi says, but if the changes are put into effect now, those alterations should put the system in a healthier financial situation, not to mention extend its financial solvency by another 20 years.