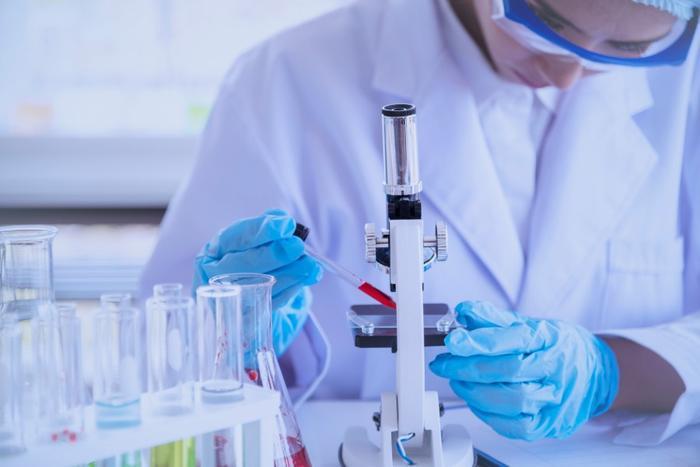 Eli Lilly, one of several drugmakers working on developing antibody drugs for COVID-19, said Wednesday that its antibody drug reduced the rate of hospitalization in patients recently diagnosed with mild-to-moderate COVID-19 symptoms. 
The company said data from its mid-stage clinical trial on 450 newly diagnosed patients showed that a 2,800 mg dose of the drug reduced the viral load in patients after 11 days. 
"These interim data from the BLAZE-1 trial suggest that LY-CoV555, an antibody specifically directed against SARS-CoV-2, has a direct antiviral effect and may reduce COVID-related hospitalizations," Dr. Daniel Skovronsky, Eli Lilly's chief scientific officer, said in a news release. 
"The results reinforce our conviction that neutralizing antibodies can help in the fight against COVID-19."
Helps neutralize the virus
Across the globe, roughly 29 million people have contracted COVID-19, according to the latest data from Johns Hopkins University. GlaxoSmithKline and Regeneron Pharmaceuticals are also working on developing antibody drugs to help combat the pandemic. 
Eli Lilly produced its monoclonal antibody drug candidate, LY-CoV555, using neutralizing antibodies collected from patients who have recovered from COVID-19. The experimental treatment works by preventing the virus from entering into human cells. 
The company said the rate of hospitalization and emergency room visit was 1.7 percent for patients taking the drug. By contrast, the rate of hospitalization and ER visits for patients taking the placebo was 6.0 percent. 
Eli Lilly plans to eventually expand the study to involve 800 patients of all ages and in all risk categories.