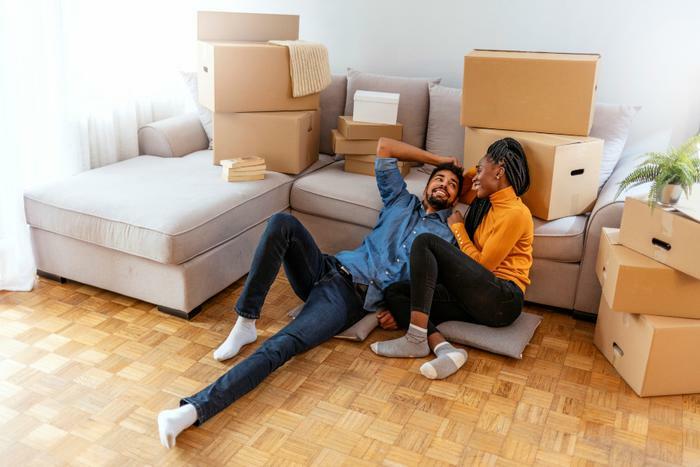 With a surge in home sales in 2020, a record number of Americans packed up and moved last year, according to a new survey from Zillow.
The online real estate marketplace normally just focuses on the buying and selling of houses. But the company, inspired by the migration triggered by remote work during the pandemic, has published its first-ever Mover Report, a "data-based dive into the people and emotions driving moves this spring home shopping season."
The first thing that popped out of the survey was this startling fact: In 2020, 11 percent of Americans moved and either bought a home or rented one. Among those recent movers, 75 percent said they didn't have to move -- they wanted to.
Many moved to be closer to family or friends or to live somewhere they've always dreamed of. They could do it because of the new flexibility provided by remote work during the pandemic.
Moving companies likely to stay busy
With the housing market showing no signs of slowing down, moving companies are likely to stay busy for the remainder of 2021. Zillow's researchers identified "a significant number" of homeowners who said they're more likely to move and sell their homes as a result of the pandemic. That could result in another 2.5 million real estate transactions, the company said.
A new study by Stoneside reached similar conclusions. It found that 34 percent of Americans are considering a move this year. Only 54 percent of Americans have ruled it out. 
Phoenix, Charlotte, and Austin were the top three destinations for people on the move last year. Zillow said those Sun Belt metros are expected to continue to surge in 2021. Data from North American Van Lines confirmed earlier research showing that large cities lost population during the pandemic. New York, Los Angeles, San Francisco, and Chicago were among the metros seeing the most people packing up and leaving.
"The pandemic brought an acceleration of trends we were seeing in 2018 and 2019," said Zillow's senior economist Jeff Tucker. "More affordable, medium-sized metro areas across the Sun Belt saw significantly more people coming than going, especially from more expensive, larger cities farther north and on the coasts. The pandemic has catalyzed purchases by millennial first-time buyers, many of whom can now work from anywhere." 
What happens if remote work ends?
But what happens if these remote workers who have moved to another state are called back to the office when the pandemic ends? Another survey shows that not that many plan to return, possibly creating turbulence in the labor market.
A poll conducted for personnel staffing firm Robert Half found that a full one-third of remote workers said they would quit their jobs if forced to return to an office setting. 
"After a year of drastic change, many business leaders are eager to restore a sense of normalcy and welcome staff back to the office," said Paul McDonald, senior executive director at Robert Half. "But reopening doors will bring new obstacles for companies to navigate. Not all employees will be ready — or willing — to return to the workplace, so staying flexible and responsive to their needs will be critical."
If you're planning a move this year, ConsumerAffairs has collected thousands of verified reviews of the top moving companies here.