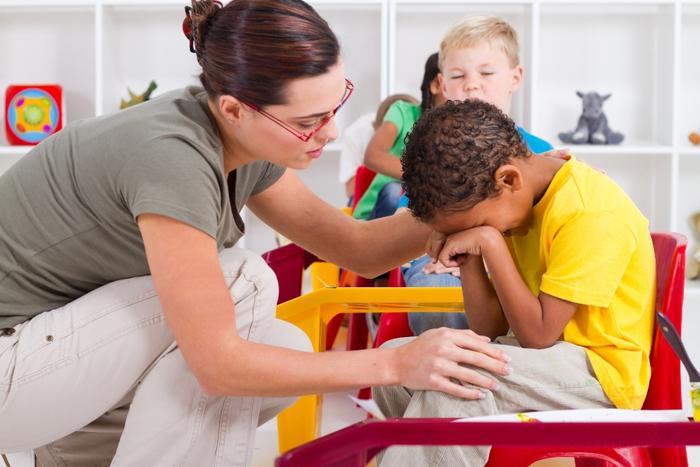 While many teachers may be rethinking their career plans earlier than expected, a new study conducted by researchers from the University of South Australia explored just how vital a role teachers could be playing in their young students' lives. 
Using the effect of recent area wildfires on young kids as a basis, the researchers found that their teachers were crucial in helping ease some of that uncertainty that bubbles up following a natural disaster.  
"Teachers hold a unique place for a young child," said researcher Marjory Ebbeck. "Outside their family, they're one of the most trusted and familiar faces who, in their role as a teacher, provide a welcoming and secure environment for the child to learn and develop."
Teachers are a valuable resource
First and foremost, the researchers explained that these findings are not solely applicable to children in Australia, as kids all over the world are faced with devastation and trauma. Perhaps the easiest U.S. comparison is the recent barrage of wildfires that have hit California. 
Whether it's a fire, hurricane, or growing concerns over climate change, kids walk into classrooms with a lot on their shoulders, and if nothing else, their teachers can be positive forces in their lives. This study revealed several measures that teachers can take in their classrooms to help all of their students feel comfortable and at ease, despite minimal regulations from legislators on proper post-disaster training.
"Helping a child through an emergency or trauma requires a holistic approach that not only encompasses socio-economic and development but also practical strategies, both pre, during, and post emergency," said Ebbeck. 
While maintaining physical safety is at the top of the list of recommendations for teachers in these situations, the researchers also recommend creating an environment that emphasizes emotional communication. Giving children a safe space to voice their concerns and worries is crucial, as is checking in with them on how they're feeling at home, with their friends, and in the classroom. 
Teachers also shouldn't feel restricted in their lesson planning, as letting kids have the opportunity to be creative and exercise different parts of their brain can be beneficial. However, structure and routine are good to keep in mind as well, because many kids want to know what to expect and what they can rely on following trauma. 
Be prepared for emergencies
This study highlights how important teachers are in their young students' lives. The researchers encourage teachers to keep an open line of communication with students and parents and continually review school safety protocols to ensure they know what to do in case of an emergency. 
"There's no doubt the role of the teacher is complex, especially when their students and community are confronted by trauma or disaster," said Ebbeck. "And, while we cannot prevent disasters from happening, understanding more about what teachers can do to prepare for and respond to an emergency situation, can certainly help."