---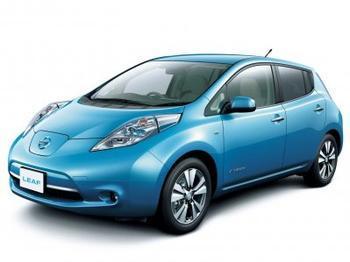 There's a lot of talk about electric cars and untold millions have been spent on research and manufacturing but so far that hasn't translated into many of the cars actually hitting the road.
Consumers, concerned about high purchase prices and limited range, have been slow to warm up to the idea of going all-electric but a new study finds that four out of ten U.S. households could use an electric vehicle with little or no change to their driving habits.
"Consumers who might be shopping for a new vehicle this holiday season may be surprised to learn that an electric vehicle could be a good fit for their household," said Josh Goldman, policy analyst for the Union of Concerned Scientists Clean Vehicles Program. "Drivers may have preconceptions about whether electric vehicles can meet their driving needs and habits, and this survey shows that for many, they can."
The survey was released by the Union of Concerned Scientists and Consumers Union.
While less than 1 percent of the country are driving electric vehicles (EVs) today, the survey found 42 percent of respondents with cars — equivalent to 45 million households when applied nationally — meet the basic criteria for using plug-in hybrid electric vehicles like the Chevy Volt. Over half of those households are also able to use a battery-electric vehicle (BEV) like the Nissan LEAF.
"This new survey shows today's EVs can be practical for many car buyers," said Shannon Baker-Branstetter, policy counsel for Consumers Union. "It demonstrates that these vehicles could be a viable option for tens of millions of American households that want lower fuel costs and cleaner air without compromising their driving needs."
While plug-in hybrid EVs have similar driving range to gasoline-only vehicles, the current range of BEVs on the market today can also meet many drivers' needs. The survey found that almost 70 percent of drivers drive less than 60 miles on a weekday, which is within the range of almost every BEV on the market today.
---