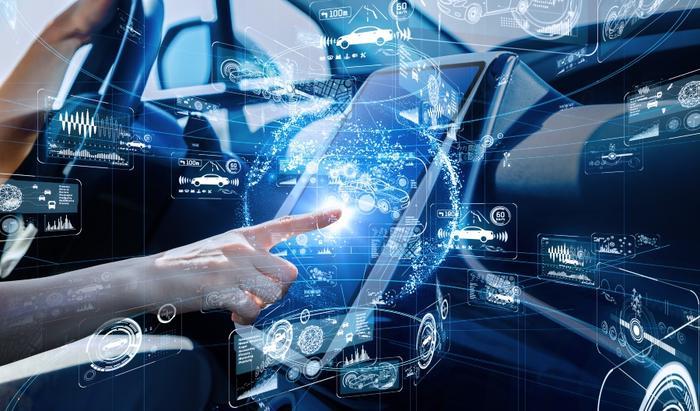 Car dealers are offering plenty of end-of-the-year new car deals. But before you go shopping for a car you may drive for a decade, consider what's coming up in the future.
The experts at Cars.com have identified a number of automotive trends they expect to see in the decade that begins next month. They involve the kinds of cars we'll see on the road, how we'll buy them, and what they'll cost.
Let's start with what we won't see -- at least not that much. Despite all the publicity that electric vehicles get, Joe Wiesenfelder, executive editor of Cars.com, doesn't think they're ready to become mainstream, at least not anytime soon. 
He says electric vehicle use may grow in densely populated urban centers, but they are still expensive and the big tax break for buying one is going away. In the country as a whole, Wiesenfelder says electric vehicle sales will lag due to consistently low gas prices, lack of public infrastructure, the recent EPA/California ruling, and pending trade wars.
Autonomous vehicles not ready to break out
Autonomous vehicles won't be a short-term trend either. The current driver-assist features now available in new cars will likely continue to be improved, but they are not yet ready to take the wheel while the driver takes a nap.
"Electric vehicles are closer to mainstream adoption than autonomous vehicles, but you should temper any future expectations you have for either of them," Wiesenfelder said.
The cars you will find on a dealer's lot will continue to get more expensive, and that could lead to what Wiesenfelder calls an affordability crisis. The new car average transaction price (ATP) is now north of $37,000, requiring many buyers to finance their purchases for dangerously long periods of time. 
Experianreported last week that more expensive new and used cars are forcing buyers to take out six- and seven-year loans, increasing the odds that they'll owe more for the vehicle at some point than it's worth.
Used car alternative
The high costs of financing a car may result in more leasing. It could also push more new car buyers to consider a late-model used vehicle.
"Certified pre-owned cars are an excellent option for consumers looking for a new-car alternative and great value," Wiesenfelder said.
The way we buy cars is also likely to change. We've already seen some evidence of that with the emergence of companies like Carvana, with its vending machine persona. As more disruption occurs in auto retail, look for car manufacturers and dealers to attempt to sell to consumers online.
"We anticipate most of the vehicle transaction will move online in the next decade, but shoppers will still be working with dealers – it just may look different than it does today," Wiesenfelder said.