---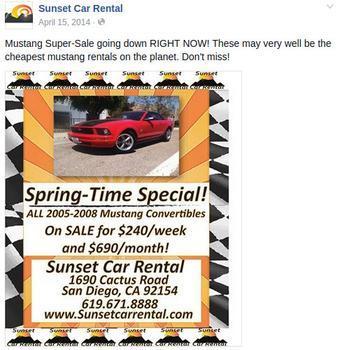 The latest death-by-airbag case illuminates a larger danger -- renting a car that may have uncompleted safety recalls.
Jewel Brangman, 26, was driving a rented Honda Civic last Sept. 7 when she was,involved in a collision. The Takata airbag spewed shrapnel-like metal into the car, inflicting a severe neck laceration and,killing Ms. Brangman, who became the eighth person known to have died from Takata-caused injuries.
The car had been recalled back in 2009 but its owner, Sunset Car Rental of San Diego, had never bothered to take the car in to have the recall carried out, a lawsuit filed by Ms. Brangman's family alleges. Perhaps surprisingly, it was within its rights to ignore the recall.,
Convenient loophole
Because of one of those oh-so-convenient loopholes that benefit well-lobbied business interests at the expense of consumers, car rental companies don't legally have to have recalls performed and aren't required to tell consumers that the car has been recalled but not fixed.
Even when rental companies sell cars, they're not required to perform the recalls or warn the purchaser.
Congress has tried to fix the "oversight" -- to use a polite term -- a few times but with no success. Major rental companies say they do carry out the recalls but there is no public evidence that this is true.,
Everyone is sorry
Both Takata and Honda say they are sorry Ms. Brangman was killed.
Honda said four separate notices were sent to the car's owner since the recall for the driver,side airbag was issued in July 2009 but all were apparently ignored.
A second recall -- this one for the passenger side airbag -- was issued in April 2013. It was also ignored, the lawsuit charges.
About 34 million Takata airbags have been recalled because of a defect that can cause their inflaters to explode and hurl metal into cars' passenger compartments. More than 100 injuries have been recorded.
,
---