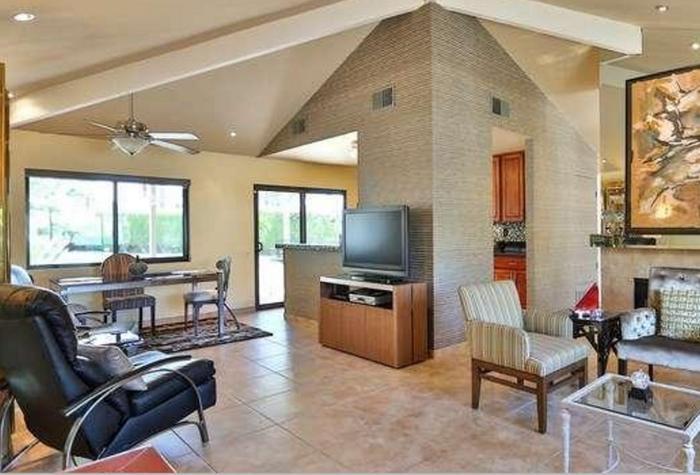 With shortages of homes for sale, sellers are finding it is a little easier to sell their homes. That is, if they happen to live in one of the hot housing markets where homes sell in days rather than weeks.
If you happen to live in a market where there's a bit more competition, you might have to work a little harder, not only to generate traffic but also get a signed contract sooner.
Trulia, the online real estate marketplace, recently offered several tips to sellers who want to sell their homes faster. Most are simple steps that involve little, if any expense.
First on the list is to rent a nearby storage unit. Nearly every home is full of stuff that accumulates into clutter. Getting rid of the clutter, along with family photographs and other highly personal effects, will make your home show better.
Rather than getting rid of stuff, just get it out of sight. A storage unit accomplishes that nicely and allows you to stage your home.
Get help staging your home
Here, you might spend a few dollars for some help. There are people who stage homes for a living. Ask them to view your property and suggest ways to put it in the best possible light.
Once it's perfectly arranged, have it photographed. Often the person who stages the home will also provide a photography service as well. Nice photographs of a staged home will increase traffic. A professional photographer can make a small condo like the one pictured here look open and spacious. 
Next, find the right real estate agent. First, they need to know your area, including your neighborhood.
Next, they need to be sellers, not just listers. Find an agent who spends his or her weekends showing homes in your area, and has a track record of closing the deal.
Once you've listed your home, don't just leave it up to your agent. There are plenty of ways you can market your home as well. Use social media to let your friends and contacts know you have a great house for sale.
Small upgrades
Consider small upgrades but don't go overboard, because you aren't likely to get back the cost in your sale price. Instead, consider any upgrade expense a marketing cost, much like hiring someone to stage your home. In fact, the stager might also have suggestions where money would be well spent.
When the house is being shown, there needs to be as much light as possible, both from natural sources and from light fixtures. Make sure all the bulbs in all fixtures are working and are of the highest possible wattage. Remove heavy curtains from windows so the light shines in and gives the place a light, airy feel.
There may be plenty of things inside your home that need attention, but don't neglect the outside. Curb appeal is, and always has been, a very important factor. Shrubs should be trimmed and the lawn raked to remove any leaves or other debris.
Consider hiring a lawn service to reseed and fertilize the lawn to fill in any bare spots to give it a full, lush appearance.
Finally, Trulia recommends putting your house on the market at just the right time. Spring and summer are usually best. It may not only sell faster, it might sell for closer to your asking price.