---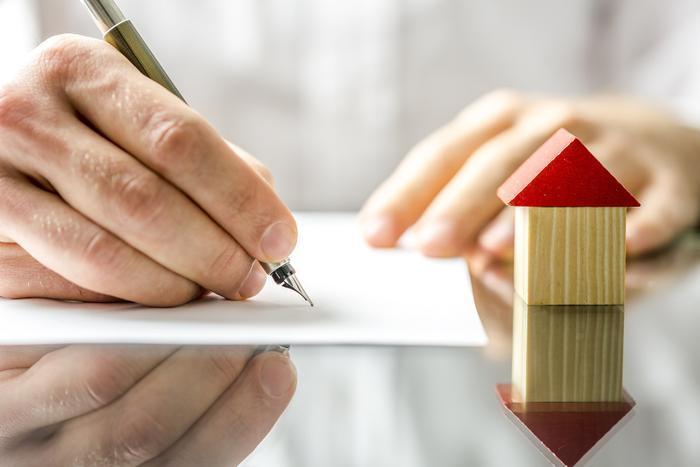 The housing market has recovered and, in some areas, is actually robust. Rising rents are prompting more people to shop for a home.
However, many are finding it's not that easy. Housing and financial experts say it's best to take a methodical approach to the home buying process.
"Buying a home is the most significant financial commitment one may make in their entire lifetime," said National Foundation for Credit Counseling (NFCC) vice president of public relations and external affairs Bruce McClary. "Being prepared and making the right choices can lead to a more satisfying purchase and a stable financial future."
NFCC promotes financial literacy education and stresses the importance of being prepared for any major financial step – with buying a home probably the biggest of those decisions.
Major impediment
A major impediment to home buying is rent. We reported just this week that 11 million U.S. households spend 50% or more of their monthly income on rent. And as rents go up, so do home prices.
"Current renters seeking relief and looking to buy are facing the same dilemma: home prices are rising much faster than their incomes," said Lawrence Yun, the National Association of Realtors' (NAR) chief economist. "With rents taking up a larger chunk of household incomes, it's difficult for first-time buyers – especially in high-cost areas – to save for an adequate down payment."
Difficult maybe, but not impossible. So here are 8 steps to follow if you'd like to transition from being a renter to a home owner.
Have a plan
Before you spend hours looking at real estate websites, conduct a complete review of how your household budget is managed. Compare income and expenses, list debt and track savings. That will tell you how ready you are to start the process.
Review your credit report and score
This is vital information because it's what a lender will look at first to judge your creditworthiness. You can get your credit report free, once a year, from www.annualcreditreport.com.
You'll have to pay a small fee to obtain your credit score. There are financing options for credit scores below 700 but you'll get the most attractive terms with a score of 760 or above.
Conduct this review early in the process. If there are problem areas in report, including inaccurate information, it will give you time to address it. Remember, the fastest way to raise your credit score is to pay your bills on time.
Put money away
There are financing options requiring as little as 3% down. However, the more you can put down on a home purchase, the more equity you will have and the lower your payment will be.
Another thing to remember – down payments of less than 20% will require you to pay a mortgage insurance premium each month, adding to your payment. Down payments of 20% or more typically don't carry that requirement.
Shop for a lender
You can talk to your local bank or credit union, an online lender or a mortgage broker. Any can make a loan and all will have about the same underwriting standards.
But some might be easier to work with than others. If you have an existing relationship with a bank or credit union, that's a good place to start.
Pick a loan type
You'll have a choice between a fixed or adjustable rate loan. An adjustable rate might start at a lower rate than a fixed rate loan but could go up over time. However, over the last 6 years adjustable rates might have gone down. But you can't count on the present low interest rate environment continuing.
You might also qualify for a government-backed FHA loan, which usually carries a lower interest rate, allows you to qualify with a lower credit score, and allows for a higher income to debt ratio. In other words, it might be easier to qualify.
Get pre-qualified
Give a mortgage lender some basic financial income about your household. With this data the firm will issue a letter specifying the amount of a loan it believes you can receive.
The letter is in no way binding but many Realtors will be reluctant to show you any houses until you can provide a pre-qualification letter.
Get pre-approved
This is a step above getting pre-qualified and might carry some weight if the house you want has received more than one offer.
You'll need to provide a lot more information to the lender and there will likely be some cost involved. But once your offer is accepted by a buyer, you will be farther along in the process.
Lock in the rate
If you think interest rates could rise before you close on the loan, take advantage of provisions that allow you to lock in the rate for a specified period of time.
Buying a home is much more of a complex process than it once was. Being prepared before you start should make it go more smoothly.
---