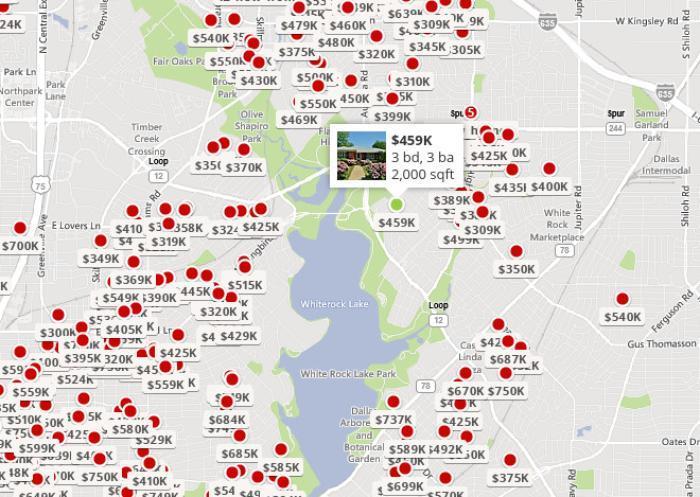 Realtors have noted a stronger housing market as the spring home-buying season gets underway. A shortage of homes for sale and an increase in prospective buyers has pushed home prices higher.
A Realtor.com analysis of its data from the first 3 weeks of April found the median list price increased to $225,000, up 9% year-over-year and 2% over March.
Homes also sold at a quicker pace, with a median 73 days on the market. That's 12% faster year-over-year and month-over-month.
There was also a slight improvement in inventory. The supply of homes for sale rose 5% over March but is still down from last year.
New way to measure
Jonathon Smoke, chief economist for Realtor.com, came up with these numbers by looking at the market from both a supply and demand perspective.
"We focused on the days on the market as a way to judge the relative health from a supply perspective," Smoke told ConsumerAffairs. "Then we measured how many time individual listings were looked at and then calculated the average as a proxy for just how hot demand is in a market."
The result is what Smoke and his colleagues at Realtor.com believe is the list of the 15 hottest real estate markets heading into the spring season.
Hot 15
Dallas-Fort Worth-Arlington, Tex.
Santa Rosa, Calif.
Vallejo-Fairfield, Calif.
Denver-Aurora-Lakewood, Colo.
Boston-Cambridge-Newton, Mass-N.H.
San Diego-Carlsbad, Calif.
Nashville-Davidson--Murfreesboro--Franklin, Tenn.
Ann Arbor, Mich.
Detroit-Warren-Dearborn, Mich.
San Francisco-Oakland-Hayward, Calif.
Boulder, Colo.
Santa Cruz-Watsonville, Calif.
San Luis Obispo-Paso Robles-Arroyo Grande, Calif.
Oxnard-Thousand Oaks-Ventura, Calif.
Sacramento-Roseville-Arden-Arcade, Calif.
Common characteristics
At first glance the list appears to be made up of very diverse markets. But Smoke says they all have something in common.
"They all represent some of the healthiest or fast-changing toward healthy economies in the country," he said.
Dallas perched at the top list should come as no surprise. Smoke says Texas housing markets were among the first to recover, thanks to the oil boom and other economic factors.
California is also well represented on the list, with 8 of the 15 hottest markets.
"California has really been getting hot over the last 2 years," Smoke said. "They had more price declines and foreclosures at the depth of the downturn but because they are a non-judicial state for foreclosures, they worked through their overhang very quickly."
Pleasant surprises
Denver, Boston and San Francisco are largely propelled by their strong economies. Smoke says Nashville is a pleasant surprise, emerging as a popular destination for young people. He says it's also encouraging to see two Michigan markets – in particular Detroit – making the list.
"What you can get in Detroit for your money is pretty impressive, and that's a reflection of some of the negatives that market is finally coming out of," Smoke said.
The overall market, while improving, still faces headwinds, primarily because of it is harder to obtain mortgages. In the future, Smoke says affordability could become another headwind. Prices will continue to rise and interest rates, while historically low, will eventually go up as well.