Who doesn't want to find a mate at some point in their life?
Sure, being a single person has its perks. You can come and go without checking in with anybody, you can have all of the space you want to do whatever you want, and you have the opportunity to keep your dating options open until just the right person comes along.
But with that being said, finding a person that you can face life's harsher times with, while also having that person be there for the beautiful moments, is really a great thing to have.
So to help in this area of finding a mate, a lot of folks have gone the digital route instead of the bar route, and spend their time cruising dating site profiles instead of cruising the local neighborhood singles bar. And among the most popular dating sites are eHarmony and Match.com, both with aggressive advertising and huge marketing efforts.
But which site is better when it comes to finding you a mate, staying true to its word and being open about membership rules and billing?
To answer this question, we went to our readers. We weren't interested so much in which site is least expensive, but rather which site treats its users better.
eHarmony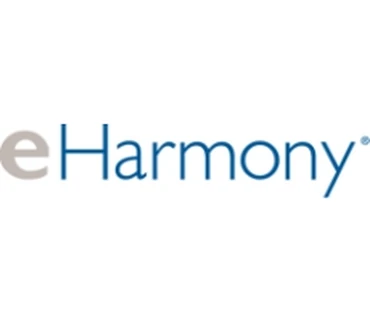 Let's first take a quick look at eHarmony. The founder and lead pitchperson for the site is Dr. Neil Warren, who says eHarmony is the first dating site to use a scientific approach to match people who are extremely compatible.
eHarmony says it has over 20 million users, which leads one to believe there's a huge chance of meeting somebody, because common sense dictates that having millions of profiles to search through will better the odds of finding that ideal mate.
But is that really the case? Most of those posting reviews to ConsumerAffairs say it's not, giving the company a 1 rating out of a possible 5.
"I am giving them one star for two reasons," a reader from Canada wrote.  "It's impossible to cancel your subscription. I turned off auto-renew option three times and three times I still saw charges on my credit card. Their help desk keeps telling me that I didn't turn it off properly.
"Sure enough, I asked the help desk to turn off the auto-renew for me and send me and email confirmation that they did that and what happens? I get another charge on my credit card! They only refunded 50 percent after I complained," the reader wrote.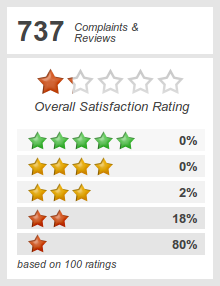 The second reason this person eHarmony just one star was that there just weren't any matches for them, and it didn't seem like the company screened the user profiles for fake information. The reader also suggested that eHarmony didn't use any of that scientific approach they love to talk about, because there was not even one person who fit the reader's wants.
But Frank of San Jose, Calif. did find success with eHarmony, and he went on a handful of dates in a pretty short amount of time.
"The first subscription didn't pan out so well," wrote Frank in his ConsumerAffairs posting.
"The first month, I had plenty of matches and was able to go out on 2-3 dates out of the whole pile, so far, so good. The only irregularity was that it seemed like I'd often get matches far outside of my strict criteria that I had set.
"Fast forward to the last month and I started receiving matches again but went only on 1 date. So all total, about 3-4 dates over a 3 month span. Not exactly a stellar record, but I'm hoping that the next few months won't' be as busy at the office."
It's safe to assume that many eHarmony users who weren't as satisfied as Frank would be happy to go on four dates in three months.
Match.com

And what did readers have to say about Match.com?
Like eHarmony, it's a challenge to find folks that were completely happy with the site.
Match.com said it pioneered the dating site industry when it started back in 1995, which sounds rather strange considering there weren't that many people on the Internet in the mid-90s for a site to have a decent dating pool, but we'll take their word for it.
The creators of the site also say they receive stories from hundreds of happy couples who met and courted each other on the site. If true, this would suggest that Match.com may be a little better at bringing romance ito their customers' lives.
But, like eHarmony, many Match.com clients complain their membership renewed when they didn't want it to and many complain of double-billing.
Many complaints alleged the company is not vigilante enough at removing phony profiles and finding matches that meet the user's specifications.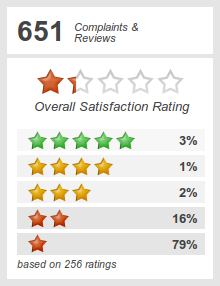 "I cancelled my account in November 2011 over the phone," wrote Cyril of Durham, N.C. about Match.com. "Since then I have been charged 3 times $119.54 through PayPal. I just noticed that today and got a refund for the last period. Their policy is one refund a year. They have no trace of my cancellation, but they could tell me that I haven't used my account since November 2011.
"They make money on people not checking their account carefully and can slip some charges until the consumer starts noticing them. The site wasn't even worth $59 for the 6 months trial period, but they still managed to squeeze $239 over one year period with their scheme. Stay away from them," Cyril said.
Lola of Minnesota had another take on Match.com, since she's experienced a great deal of success in the dating department because of the site. "I've been on Match for 4 months and I've never, ever had any problems," she wrote. "I've met tons of great guys.
The verdict
So which site is the one that consumers should go with when looking for that perfect someone?
According to reader reviews and comments, Match.com seems to do a better job of matching people with suitable choices. Although there are some readers who found that same kind of success with eHarmony, the balance seems to top towards Match.com.
Match.com also has a slight advantage over eHarmony for the live events that the site puts together. However, readers didn't seem to have as many billing issues with eHarmony as they did with Match.
So, both sites can either help or frustrate you when it comes to finding a mate, and according to our readers, the more time you spend reading all of the guidelines, the more likely you'll be less surprised about certain charges. You'll also be able to get the most out of either site if you do your research beforehand.
Or, you could try to find a mate the traditional way, but that will require putting down the computer or mobile device and going for fae-to-face experiences, which for some can be a challenge.