---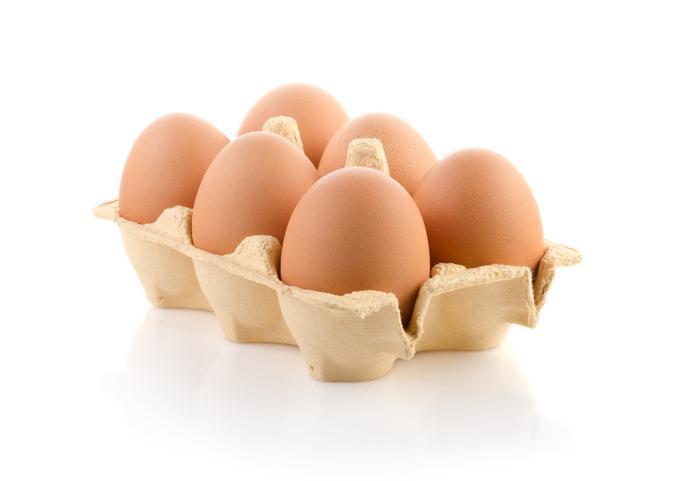 The impact of the avian influenza outbreak in the Midwest is being felt at diners and supermarkets around the country.
As producers have culled devastated hen populations, fewer eggs are making it to market. Those that do carry a higher price tag.
According to the American Egg Board, more than 35 million egg-laying hens in Iowa, Minnesota, Nebraska, South Dakota and Wisconsin are no longer producing eggs for American tables. That works out to about 12% of all "layer hens" in the U.S., and more than 30% of the layers dedicated to the egg-products business, which includes frozen, liquid and powdered eggs.
Disruption of supply
"Unfortunately, this situation will likely create some disruption of supply as we work to restore the egg-farming community to full production levels," the board said in a statement. "Egg farmers in unaffected areas are ramping up to supply the marketplace, but this will take time. Although there may be some intermittent shortages for food service operators, some operators are using shell eggs, which are currently less affected by AI (avian influenza), in place of liquid eggs.
The latest Department of Agriculture (USDA) accounting of U.S. egg production is for April, just two months into the health crisis. For that month, however, table egg production had already been affected, totaling 593 million dozen, 0.6% lower than a year earlier.
The forecast for table egg production for 2015 has been lowered to 6.9 billion dozen, a decline of 5.3% from 2014 and a decrease of 334 million dozen compared with last month's forecast.
"Prices can vary widely from where you live and who you buy your eggs from to what arrangement businesses have with their wholesale suppliers," Mark O'Neill of the Pennsylvania Farm Bureau told the Daily Item, a newspaper serving Pennsylvania's Susquehanna Valley. "In some cases, supermarkets have increased prices, but have also decided not to pass the entire cost onto consumers."
But in other parts of the country, consumers are feeling the full brunt of the price increases. In East Tennessee, the Chattanooga Times Free Press reports egg prices have doubled, posing special difficulties for restaurants. Prices have more than doubled in Kansas City, according to the Kansas City Star.
Political issue
Sen. Chuck Schumer (D-NY) predicts egg prices could go even higher unless Congress stops proposed cuts of $500 million dollars recently made to USDA funds. He says the research-based funds are essential to farmers and scientists as they look to beat back threats like avian influenza.
"When the cost of eggs skyrockets, we all feel it in our wallets because, unlike other foods, most egg substitutes use egg ingredients," Schumer said. "Yet, despite being hit with one of the worst bird flu outbreaks of our generation and sky-high egg prices, Congress is looking to slash $500 million from the USDA's budget to beat back avian influenza."
Schumer said the money could be used towards preventing the outbreak from spreading. After a shopping trip he reported a dozen eggs at New York City's Food Emporium last week cost $4.99, up from $3.69 last month.
He says restaurants and other food producers are also feeling the effects of the egg shortage. "Breaker" eggs, which are sold in liquid form to restaurants and packaged-food-producers, including McDonald's, increased by 273%, Schumer said.
---