---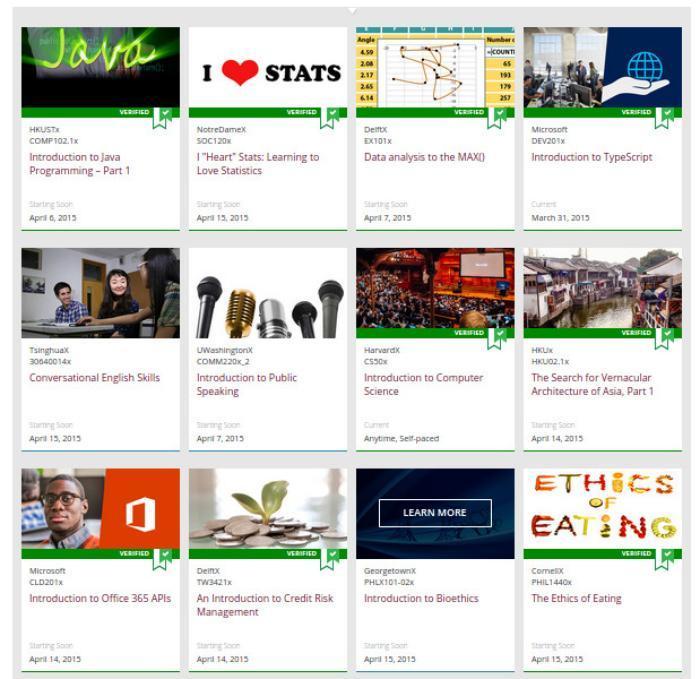 You might not know what MOOCS are but they're very big deals in the education world, and now the organization that produces them, edX, has agreed to make them more accessible to disabled users.
MOOCS, by the way, are "massive open online courses" and they are quite the rage in higher education these days. They're used by more than 3 million students taking 450 courses produced by more than 60 universities and institutions.
The courses are free and they run the gamut from computer programming to credit risk management to something called "ethical eating."
But, according to the Justice Department, the MOOCS were difficult or impossible to use for students who have visual or hearing impairments as well as those who have limited manual dexterity -- a violation of the Americans with Disabilities Act.
"Landmark agreement"
"Massive open online courses have the potential to increase access to high-quality education for people facing income, distance, and other barriers, but only if they are truly open to everyone," said Acting Assistant Attorney General Vanita Gupta. "This landmark agreement is far-reaching in ensuring that individuals with disabilities will have an equal opportunity to independently and conveniently access quality higher education online. edX is to be commended for working with the Justice Department to take such steps."
edX, by the way, is not some profit-hungry entity. It is a not-for-profit that was created by the Massachusetts Institute of Technology (MIT) and Harvard University in 2012 as a nonprofit platform for select universities to offer MOOCs to the world. The consortium's 36 charter members include Berkeley, Georgetown, Dartmouth, Caltech, the Sorbonne and Peking University, in addition to Harvard and MIT.
oday's agreement requires edX to make significant modifications to its website, platform and mobile applications to conform to the Web Content Accessibility Guidelines (WCAG) 2.0 AA, which are industry guidelines for making web content accessible to users with disabilities.
Under the agreement edX will also provide guidance and authoring tools to the entities that create and post courses, many of which are independently covered by the ADA, to assist them in creating accessible course content. Because edX makes its software code freely available, any modifications to that code under this agreement will enable other MOOC providers to enhance the accessibility of their online offerings.
"Critical portions of education are moving online, in tandem with the rest of our social experience," said U.S. Attorney Carmen Ortiz. "This new, educational online world readily can, and should be, built from the outset in a way that does not discriminate against those with disabilities."
---