---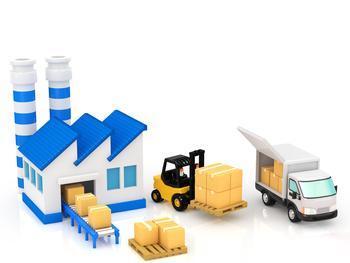 The manufacturing sector of the U.S. economy continued to chug along in February.
According to the Institute for Supply Management (ISM), the Purchasing Manager's Index (PMI), a key gauge of the sector's economic health, rose 1.7% to 57.7%. That marks the sixth straight month that the PMI has been above 50 -- the dividing line between expansion and contraction.
At the same time, the overall economy grew for the 93rd consecutive month.
A closer look at PMI components shows the New Orders Index jumped 4.7% for a reading of 65.1%, the Production Index registered 62.9%, up 1.5% from January, while the Employment Index fell 1.9% to 54.2%.
Inventories of raw materials came in at 51.5%, a gain of 3%, and the Prices Index dipped 1% to 68%, indicating higher raw materials prices for the 12th consecutive month.
Industry performance
Of the 18 manufacturing industries, the following 17 reported growth:
Textile Mills;
Apparel, Leather & Allied Products;
Machinery;
Computer & Electronic Products;
Primary Metals;
Plastics & Rubber Products;
Nonmetallic Mineral Products;
Chemical Products;
Paper Products;
Fabricated Metal Products;
Transportation Equipment;
Food, Beverage & Tobacco Products;
Wood Products;
Electrical Equipment, Appliances & Components;
Printing & Related Support Activities;
Petroleum & Coal Products; and
Miscellaneous Manufacturing.
Furniture & Related Products was the only industry to report contraction.
---